First Trip to Africa: Things to pack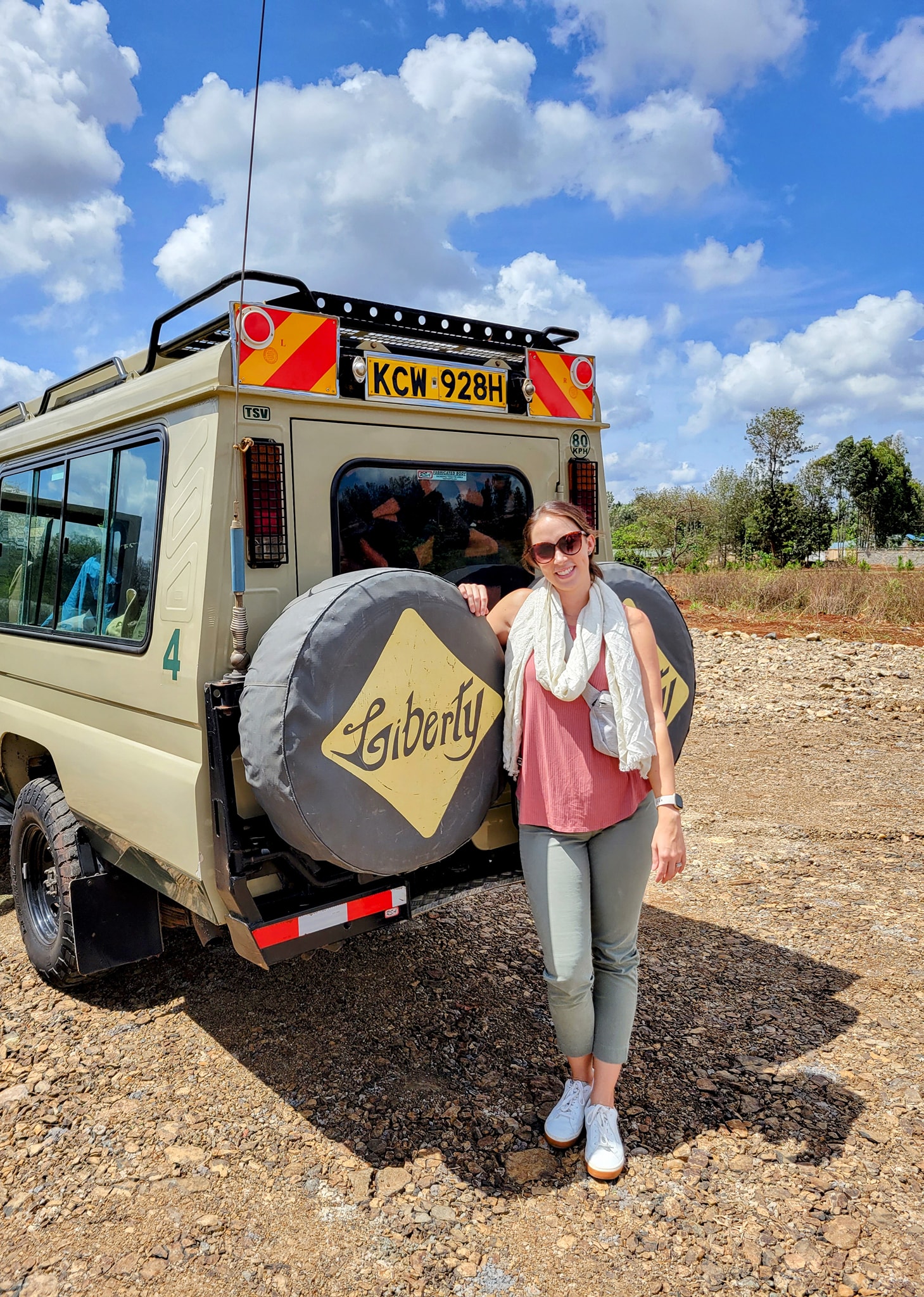 JAMBO!

I just returned from a truly breathtaking 8 day trip to Kenya, my husband and I felt that we were fairly prepared for our journey. I read lots of blogs/ packing lists and watched the weather obsessively. But nothing can truly prepare you for a trip like our Best of Kenya Safari with Liberty Africa Safaris. 

We had a general idea that we would be bouncing around the country and be outdoors most of our days. So we packed accordingly, boots, tennis shoes, neutral colors, light jackets, sunglasses and LOTS OF bug spray were the highlights of what we packed.

What we failed to realize or look into is HOW far we would be traveling throughout Kenya. We were in multiple climate zones within hours somedays. (all without air conditioning) this was a bit of an issue. I neglected to pack hats ( thankfully they were gifted to us by our Safari guides) I also forgot to bring sunscreen - I knew our days had the potential to be overcast and rainy. I did not anticipate seeing the sun much at all. And in fact it was rare BUT our malaria medicine made us VERY susceptible to the sun's rays = sunburn.  I also forgot a rain jacket for myself ( we had one very rainy day ) where we still went on our game drive ( outdoors)

Preparing for a Safari sounds hard; in all honesty it was much easier than I led myself to believe. I wish I would have packed more shorts and less pants, but again the weather report and climate zones misled me.  So in short, here is a recap of things I'd suggest packing for your week long safari in Kenya:

( keep in mind your safari company will probably want you to bring soft sided luggage as it is easier to squish into your 4x4 vehicles )

What to pack: 



light weight shirts ( button down or half zips ) - I packed a linen shirt and a PFG shirt


Hiking boots ( with ankle support ) to help on uneven surfaces / feces covered surfaces / ant hills


taller socks for the above reasons


sports bras for the ladies ( lots of rough roads and bouncing around )


Rain Jacket - preferable one of those fold into a pouch types


one pair of lightweight hiking pants


one pair of jeans


light weight pajamas ( no AC - can be hot and sticky at night )


Wide brimmed hat


Sunglasses


layering tops ( tank tops / tshirts / longsleeves )


Sunscreen / bug repellent / first aid kit / motion sickness meds


Plug converters


lots of charging banks ( our safari vehicle did have USB chargers but this may not always be the case)


refillable water bottle ( of course you cannot drink the water in Kenya ) but you will have a water station in your hotel and safari vehicle for refills!


I hope this was helpful for you if you are  preparing for your upcoming Africa trip, keep following along as a post a recap of our trip to Kenya.
Happy Travels
---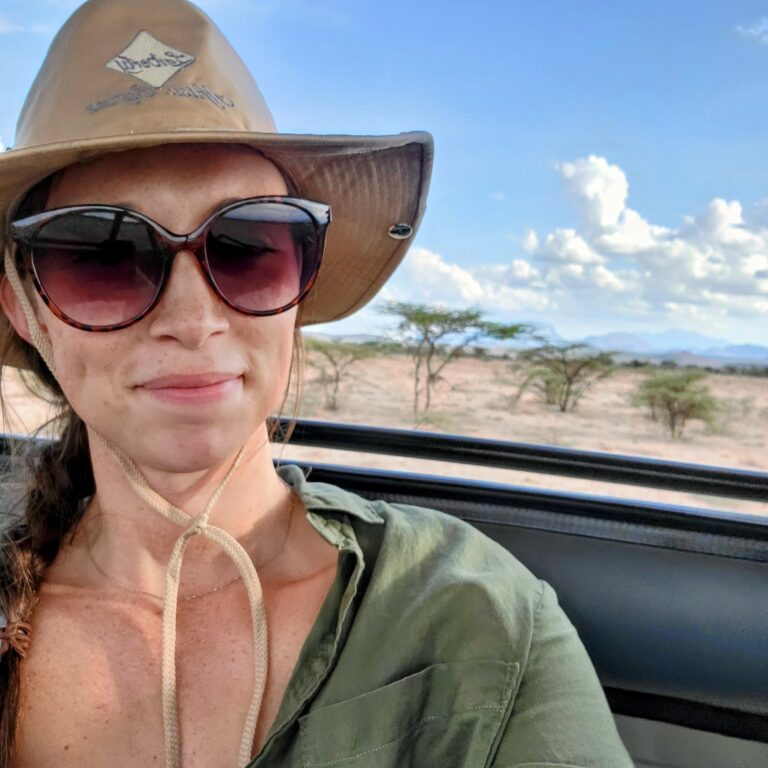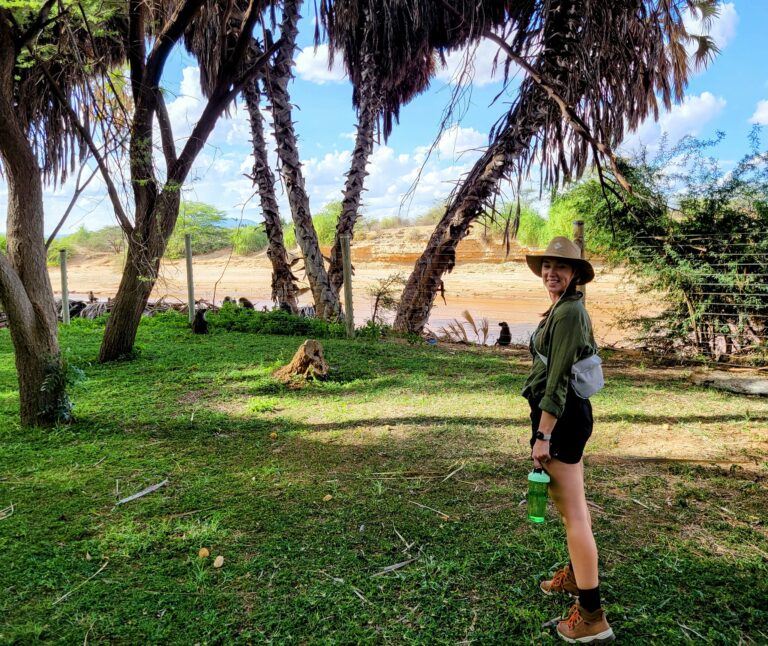 Alena Warfield
First Trip to Africa: Things to pack
Houston Travel Agent Near Me
Share :

I'm Alena Warfield, Travel Agent, with Vincent Vacations. I curate custom travel experiences for adults, families, honeymooners, Brides and groups! In addition to planning and organizing destination weddings/ large group getaways and incentive trips, I enjoy working with new and existing clients to create their perfectly tailored trip. I can't wait to work with you and make your vacation dreams come true!

An expert destination wedding travel agent near me with five star luxury travel packages with a luxury travel company, Vincent Vacations.