UPDATED: Mickey's Toontown to Reopen at Disneyland Park on March 19 2023-Disney Packages and News
Click on the Disney news article or a category learn more. We recognize that Disney vacations are not just an investment, but often the highlights of our lives, and we take that responsibility seriously. We want to ensure you have the best Disney experience.
Interested in Disney jobs? Click here to learn:
How to Become a Disney Travel Agent
---
UPDATED: Mickey's Toontown to Reopen at Disneyland Park on March 19, 2023
February 10, 2023
UPDATE: Due to heavy winter storms that impacted our construction momentum, we are adjusting the reopening date of Mickey's Toontown to March 19. We can't wait for our Guests to visit and experience the reimagined land.
It's Mickey Mouse and Minnie Mouse's birthday! In honor of this special occasion, the Disneyland Resort is pleased to announce the official reopening date of Mickey's Toontown in Disneyland Park – March 8, 2023!
It was this time last year that we first announced Mickey's Toontown would undergo an ambitious reimagining, and reopen with some all-new experiences for families and young children to have more opportunities to play together inside Disneyland Park. At D23 Expo in September, we shared a bit more about the interactive play areas and how we are stepping into a new era of inclusive experiences in this land for families of all ages.
We are all excited to see just how Mickey's Toontown will become a vibrant symphony of sights, sounds and sensations very soon. Here's a look at some of what you can expect when the land reopens on March 8!
The reimagined Mickey's Toontown will provide open, grassy play spaces for everyone to unwind, starting with CenTOONial Park, the first space guests will see when they enter the land. CenTOONial Park will be anchored by two new interactive play experiences; a beautiful fountain featuring water tables designed for play that invite guests to have a sensory experience, plus a nearby dreaming tree with sculpted tree roots providing an opportunity for children to crawl and explore.
Mickey's Toontown will be home to the new attraction, Mickey & Minnie's Runaway Railway! Inside the El CapiTOON Theater, Mickey & Minnie's Runaway Railway will put you in the wacky and unpredictable cartoon world of Mickey and Minnie, where Guests will board a train with Goofy as the engineer. One magical moment after the next leads you to a zany, out-of-control adventure filled with surprising twists and turns that the entire family will enjoy!
As you may have read, Mickey & Minnie's Runaway Railway will open on Jan. 27, when the Disney 100 Years of Wonder Celebration comes to life at Disneyland Resort!
Over in Goofy's neck of the woods, Guests will find Goofy's How-To-Play Yard, as shown in this new aerial rendering of the area.
Dedicated to all things play, Goofy's How-To-Play Yard incorporates a whimsical sound garden where kids will discover new ways to make wacky noises, as well as enjoy an all-new, elevated clubhouse.
When Guests step inside Goofy's House, they'll find a fun, interactive candy-making contraption that only Goofy could imagine! The confectionary contraption begins high outside of Goofy's home, as drips of honey fall from a beehive onto a chute that slides the colorful drops around and down into the home. From there, junior candymakers will help Goofy make the candy, and the silly sounds of household appliances will combine to make a truly Goofy symphony.
Donald's Boat will be perched in the duck pond of the Goof homestead. Imagine larger-than-life spinning water lilies, balance beams and rocking toys at Donald's Duck Pond that will help little ones get the wiggles out. Kids will definitely love making a splash in this space! Guests can also look into the boat through the portholes to witness bubbles of fun inside the flooded vessel and interact with some familiar ducklings including Huey, Dewey, Louie and Webby.
For those wanting to get a little 'nutty,' Guests can head over to Chip 'n' Dale's GADGETcoaster, where Mickey's Toontown's favorite tinkerer, Gadget Hackwrench, has created a one-of-a-kind, fun-sized coaster for the town's tiniest citizens.
And at Mickey's House and Minnie's House, Guests will once again be able to step right into their homes and enjoy a self-guided tour as they discover special surprises in every room. They may even be able to visit with Mickey and Minnie while they're there, should they be home!
Roger Rabbit's Car Toon Spin will also return, where Guests can board Lenny the Cab and spin through the streets and alleys of Toontown as they follow the adventures of Roger Rabbit.
And when Guests feel a snack attack coming on, they'll be able to turn to two new places to appease their appetites in the land: Café Daisy, where acclaimed culinary expert, Daisy Duck, serves up diner classics at her sidewalk table eatery; and the Toontown Farmers Market at Good Boy! Grocers, a friendly roadside stand, offering grab and go drinks and treats.
Be sure to stay tuned to Disney Travel News for more information about the transformation of Mickey's Toontown as we get closer to March 8. And in the meantime, please join us in wishing our beloved Mickey and Minnie a very happy birthday!
Both a Theme Park reservation and valid admission for the same Park on the same day are required for Park entry. Park reservations are limited, subject to availability and not guaranteed. Visit https://disneytraveltradeinfo.com/dlr for important information to know before visiting the Disneyland Resort.
Categories:
disneyland park
---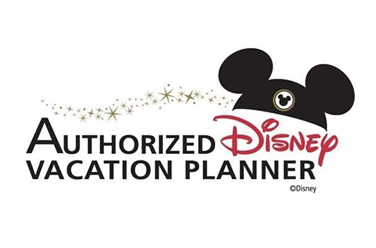 Vincent Magical Vacations - Authorized Disney Vacation Planner
Questions? Call us at
1 (888) 976-0061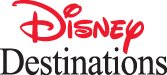 No-Obligation Disney Vacation Quote Request Forms
Select your Disney Destination below, fill out the simple request form to receive your no-obligation vacation price quote from Vincent Magical Vacations
For Groups of 10 or more rooms, or 8 or more Cabins, please use of Group Form
Click Here for our Group Department
Where do you want to go?

Click here for a Walt Disney World Vacation Price Quote

Click here for a Disneyland Resort Vacation Price Quote

Click here for a Disney Cruise Line Vacation Price Quote

Click here for an Adventures by Disney Vacation Price Quote

Click here for an Aulani Vacation Price Quote

Click here for an Universal Parks & Resorts Vacation Price Quote

Book with Confidence!
Vincent Magical Vacations is a Gold EarMarked Travel Agency
One of The Highest Distinction Awarded to Travel Agencies from the Walt Disney Travel Company
To learn more about planning a Walt Disney World Resort vacation, contact one of our Vincent Magical Vacations Representatives directly, or call 1-888-976-0061

Click here for a No Obligation Disney Vacation price quote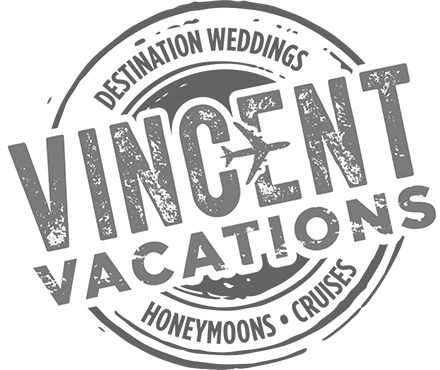 For more than Disney, visit our Vincent Vacations website.