Galapagos Islands, the Perfect Multi-Generation Trip!
Want the latest travel news, deals and more? Sign-up for my newsletter!
---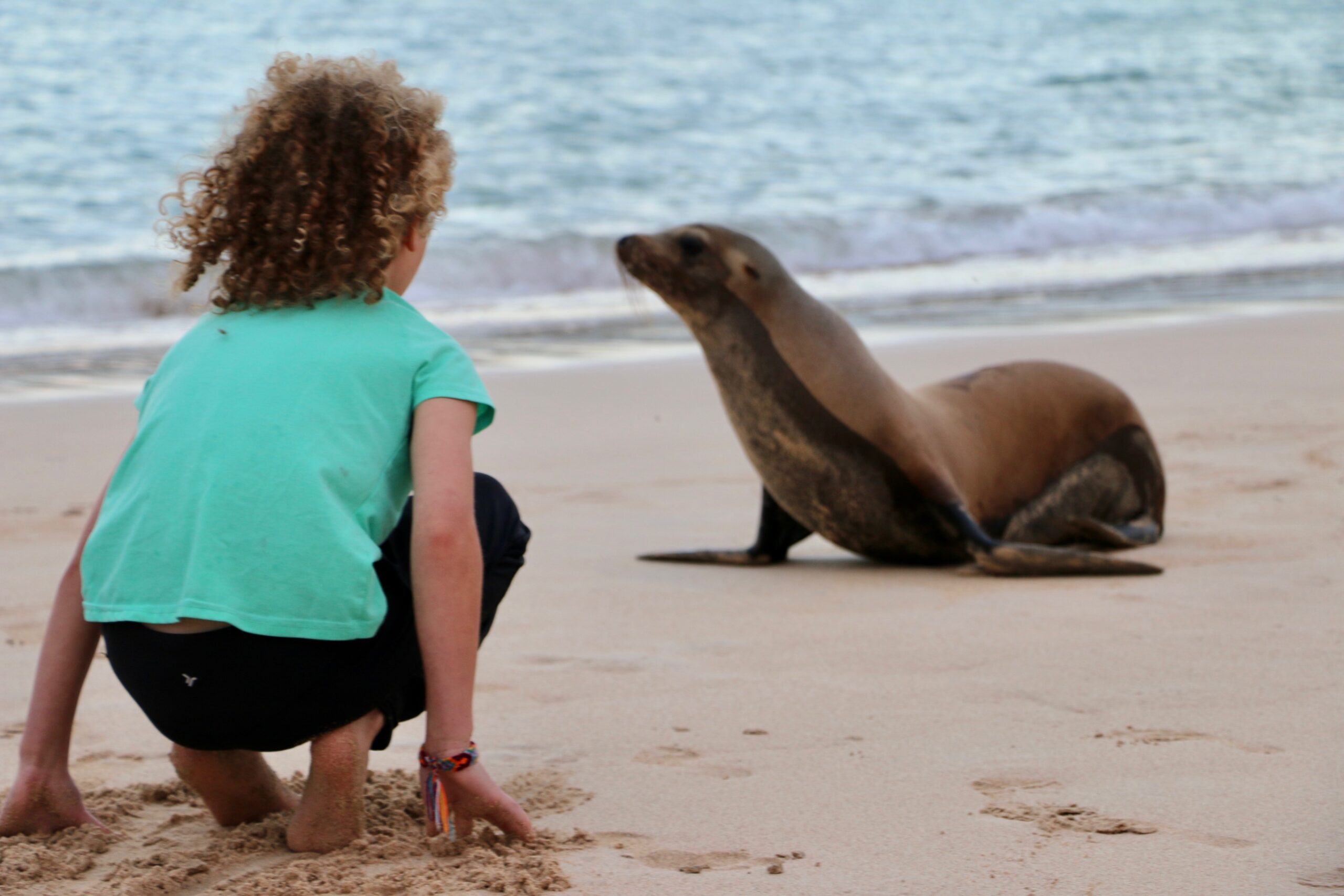 Galapagos Islands, the Perfect Multi-Generation Trip!
This summer, we adventured to the Galapagos Islands with the whole family!  With ages ranging from 69 to 9, it can be hard to find a trip that meets everyone's needs, but this trip fit the bill.
When you think of the Galapagos Islands, you might worry that it is too much for the oldest and youngest people in your group, but when you travel with Lindblad/National Geographic, they make sure there is something for everyone.
Why the Galapagos Islands work for all ages:
The wildlife appeals to everyone!From marine iguanas, to blue- footed boobies, to sea lions, the Galapagos Islands is sure to bring out the animal lover in everyone.
The naturalists personalize the experience!Truly passionate about what they do, the naturalists educate you every step of the way! Don't know much about the dried lava fields?  No worries! You will once you are done with the tour.  The guides are so passionate and their passion is contagious!
There are options for every age! Whether you feel comfortable doing a deep water snorkel, or would rather ride around in the zodiac nice and dry, there is something for everyone! The youngest member of our group loved the snorkeling, while the oldest enjoyed riding around in the zodiac. The same goes for the hikes, as there are always long and short hike options.
You experience a bucket list trip together! The kids loved experiencing this with their cousins, aunt and uncle and grandparents. From receiving the gift of the trip at Christmas, to the day we landed in Baltra six months later, the family bonded over this trip. Experiencing something like this together creates a special bond and provides memories that will last a lifetime.
If you are lucky, you get to see penguins!I had to throw this in there as it was one of the highlights of our trip. The naturalist told us that it wasn't always a given to see penguins, but we lucked out and got to see them up close.
We absolutely loved our time in the Galapagos Islands! It far surpassed my expectations, and seeing it through the eyes of our kids, was truly priceless! Lindblad Expeditions truly knows how to provide an experience that appeals to all ages. Would you like to experience all that the Galapagos Islands have to offer? I would love to talk with you about it. Email me at christin@vincentvacations.com to set up a complimentary consultation.