Tiana's Bayou Adventure Coming to Disney Parks in Late 2024-Disney Packages and News
Click on the Disney news article or a category learn more. We recognize that Disney vacations are not just an investment, but often the highlights of our lives, and we take that responsibility seriously. We want to ensure you have the best Disney experience.
Interested in Disney jobs? Click here to learn:
How to Become a Disney Travel Agent
---
Tiana's Bayou Adventure Coming to Disney Parks in Late 2024
July 1, 2022
Strike up the band because we've saved a seat for everyone on this musical journey with Tiana and friends! The name of the new attraction evolving from the reimagining of Splash Mountain was announced today during ESSENCE Fest in New Orleans: Tiana's Bayou Adventure. The all-new adventure which will bring guests into the world of Walt Disney Animation Studios' film "The Princess and the Frog" like never before is coming to Magic Kingdom in Florida and Disneyland park in California in late 2024.
Walt Disney Imagineers have been frequent travelers to Louisiana while conducting extensive research to ensure Tiana's Bayou Adventure preserves the heart and soul of the city that inspired Princess Tiana's story. From exploring the French Market and the bayou, to consulting with academics, chefs, musicians and cultural institutions, Imagineers have received inspiration from all over the region and learned from local experts along the way.
This research was explored in detail today at the French Quarter's historic Preservation Hall during an intimate event held in honor of ESSENCE Fest, happening this weekend in New Orleans. With its own distinct history bringing people together, Preservation Hall was the ideal location to celebrate an attraction where music and community are at the heart of a transformational journey.
The celebration included a panel moderated by Victoria Uwumarogie, senior lifestyle editor at ESSENCE Magazine. Joining me in this discussion were colleagues and friends Charita Carter, executive producer of relevancy activations at Walt Disney Imagineering, Ted Robledo, executive creative director at Walt Disney Imagineering and Stella Chase, daughter of the late Chef Leah Chase who inspired Tiana's story. Guests were treated to live art demonstrations provided by emerging talent from YAYA Arts Center, an organization we've engaged to commission artwork from alumna Sharika Mahdi. Music from the world-renowned Preservation Hall Jazz Band echoed throughout the hall, along with a performance by the voice of Mama Odie and living legend herself, Jenifer Lewis.
Guests are in for a true treat with local flavor when Tiana's Bayou Adventure opens in late 2024. As Charita Carter shared, "in many ways, Tiana's Bayou Adventure is a love letter to New Orleans. Like the musical city that inspired this attraction, Tiana's second act is about a community working in harmony to achieve something extraordinary. She reminds us of an immutable truth we can all relate to: 'if you do your best each and every day, good things are sure to come your way.' And that's a melody we can all sing along to!"
To be able to join New Orleans in the celebration of Black joy as we bring Tiana's story to its roots is a full-circle moment I'm so proud to realize. Ted Robledo added that "the joie de vivre that animates this region so brilliantly not only inspired Tiana's journey, but also our team at Walt Disney Imagineering." It's our intention to do that jubilant spirit justice when advancing the storyline of Princess Tiana at our parks.
First announced in 2020, Tiana's Bayou Adventure will take guests on a musical adventure inspired by the beloved story and characters from the fan-favorite film. Picking up where the film left off, guests will join Princess Tiana, Naveen and jazz-loving alligator Louis on an adventure through the bayou as they prepare to host a one-of-a-kind Mardi Gras celebration where everyone is welcome. Along the way, guests will encounter familiar faces, make new friends and travel through the bayou to original music inspired by songs from the film as they are brought into the next chapter of Tiana's story.
Stay tuned for more exciting updates!
Categories:
magic kingdom
,
disneyland park
---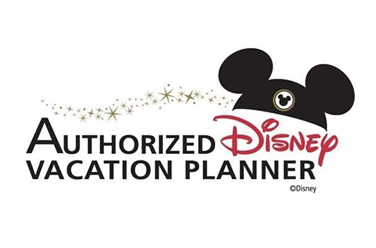 Vincent Magical Vacations - Authorized Disney Vacation Planner
Questions? Call us at
1 (888) 976-0061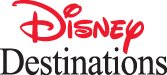 No-Obligation Disney Vacation Quote Request Forms
Select your Disney Destination below, fill out the simple request form to receive your no-obligation vacation price quote from Vincent Magical Vacations
For Groups of 10 or more rooms, or 8 or more Cabins, please use of Group Form
Click Here for our Group Department
Where do you want to go?

Click here for a Walt Disney World Vacation Price Quote

Click here for a Disneyland Resort Vacation Price Quote

Click here for a Disney Cruise Line Vacation Price Quote

Click here for an Adventures by Disney Vacation Price Quote

Click here for an Aulani Vacation Price Quote

Click here for an Universal Parks & Resorts Vacation Price Quote

Book with Confidence!
Vincent Magical Vacations is a Gold EarMarked Travel Agency
One of The Highest Distinction Awarded to Travel Agencies from the Walt Disney Travel Company
To learn more about planning a Walt Disney World Resort vacation, contact one of our Vincent Magical Vacations Representatives directly, or call 1-888-976-0061

Click here for a No Obligation Disney Vacation price quote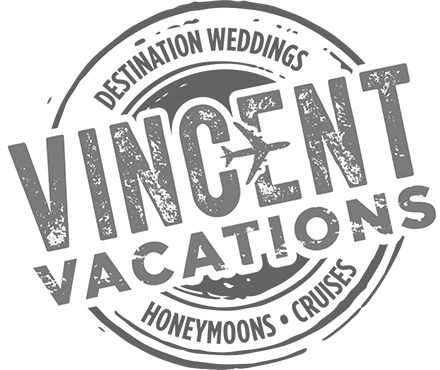 For more than Disney, visit our Vincent Vacations website.