Seasonal Menu Debuts at The Hollywood Brown Derby-Disney Packages and News
Click on the Disney news article or a category learn more. We recognize that Disney vacations are not just an investment, but often the highlights of our lives, and we take that responsibility seriously. We want to ensure you have the best Disney experience.
Interested in Disney jobs? Click here to learn:
How to Become a Disney Travel Agent
---
Seasonal Menu Debuts at The Hollywood Brown Derby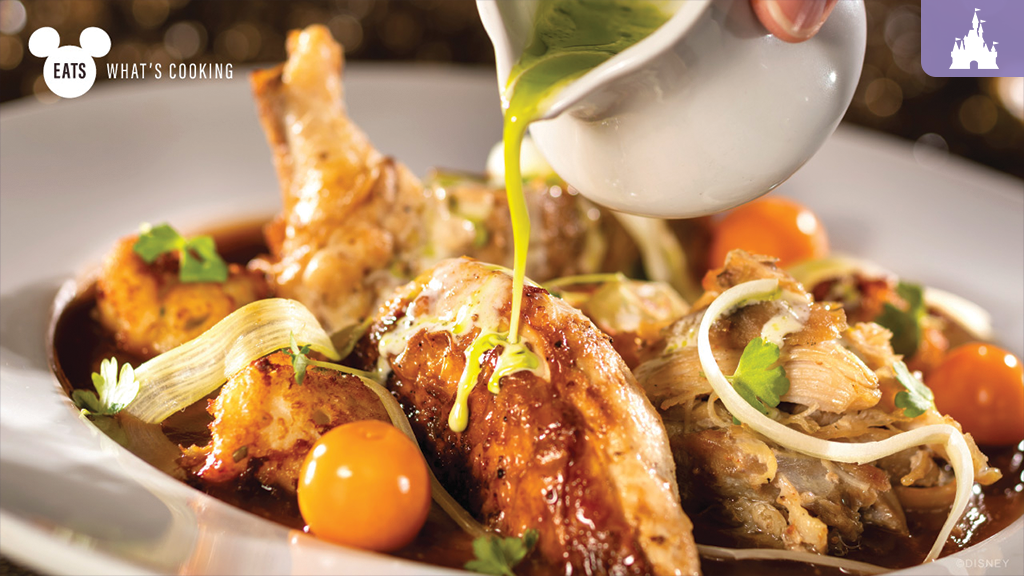 May 19, 2023
The Golden Age of Hollywood has gotten some additions because The Hollywood Brown Derby at Disney's Hollywood Studios recently launched its seasonal menu. The culinary team has masterfully put together dishes featuring the freshest of ingredients for the summer and created a menu that will leave Guests and their taste buds wanting more.
This fan-favorite location nestled within Hollywood Boulevard is quite the popular spot, and for good reason. The contemporary American cuisine speaks for itself, and this summer menu is no different. With several delicious additions from the kitchen, your Clients will want to come back again and again to try them all.
Whether they've been here before or want to try this restaurant for the first time, The Hollywood Brown Derby has something for everyone to enjoy.
The appetizers have several eats that are packed with flavor. Starting off, we've got some seafood options resurfacing. The Crab Louie features crispy olive bread, citrus blend, fried capers, and Louie sauce. For those shrimp fans out there, the Shrimp Cocktail is topped with shaved fennel cucumbers and a traditional cocktail sauce.
For cheese lovers, there are two items that will spark interest. The Heirloom Tomato and Burrata Salad combines shaved onions, Thai basil, gremolata, and a delicious citrus vinaigrette into a can't-miss dish, while the Charcuterie Board features the Chef's selection of cured meats, cheeses, and accompaniments.
For the more adventurous eaters, the Escargot is accompanied by roasted garlic béchamel and crispy prosciutto and the Roasted Bone Marrow is composed of braised beef, pickled mustard seeds, and a fig bread crostini. How delicious do these all sound? And we haven't even gotten to the main course yet!
The entrée menu is packed with flavorful delights with a variety of options for everyone to enjoy. Let's start with some new ones for the land lovers out there. The classic Filet Mignon is paired with glazed carrots, potato pave, horseradish cream, and a tasty peppercorn sauce to finish it off. The Lamb Shank is accompanied with summer vegetables, harissa vinaigrette, and nasturtium chermoula.
For Guests that love chicken and dumplings, the new Free-Range Chicken and Dumplings is the dish for them. It brings together these two classics with a lemon-ricotta Gnudi, shishito cream, and a gooseberry jus. If Guests like pork, the recently added Grilled Pork is right up their alley with a mouthwatering lavender-sage polenta and local corn salsa, complete with a huckleberry barbecue sauce. Now that's a dish!
The seafood aficionados have a couple options to choose from as well – the new Sustainable Fish and the Seafood Cioppino. The Sustainable Fish with white bean ragout, derby summer vegetables, and roasted tomato emulsion is a lovely addition to the menu while the Seafood Cioppino brings together favorites from the sea with shrimp, sea scallops, seasonal fish, mussels, a toasted baguette, and aromatic tomato broth.
Last, but certainly not least for the new items, we have The Hollywood Brown Derby's latest rendition of a classic comfort food dish – Shepherd's Pie. This option combines roasted garlic mashed potatoes, mushrooms, peas, corn, and carrot Romesco into a plate that will warm your soul and ignite your taste buds. Did we mention this one is plant-based?
For those repeat diners, don't worry, because some fan-favorites are still here to stay for both lunch and dinner. The Famous Cobb Salad is a classic, and for good reason. This famous dish is made up of spit-roasted turkey, bacon, egg, tomatoes, blue cheese, avocado, and a classic dressing. If Guests want to enhance this dish even more, they can add chicken or shrimp.
The sweet tooths out there will be pleased to know that the sweet staple, the Grapefruit Cake, isn't going anywhere. This Brown Derby original combines a moist vanilla sponge cake, grapefruit syrup, and cream cheese icing into a dessert that's as delicious as it is beautiful.
We can't wait for your Clients to drop on into The Hollywood Brown Derby this summer to try their fair share of these eats!
Categories:
disney's hollywood studios
---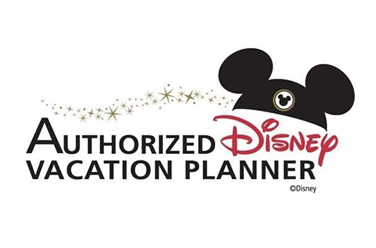 Vincent Magical Vacations - Authorized Disney Vacation Planner
Questions? Call us at
1 (888) 976-0061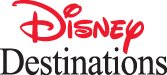 No-Obligation Disney Vacation Quote Request Forms
Select your Disney Destination below, fill out the simple request form to receive your no-obligation vacation price quote from Vincent Magical Vacations
For Groups of 10 or more rooms, or 8 or more Cabins, please use of Group Form
Click Here for our Group Department
Where do you want to go?

Click here for a Walt Disney World Vacation Price Quote

Click here for a Disneyland Resort Vacation Price Quote

Click here for a Disney Cruise Line Vacation Price Quote

Click here for an Adventures by Disney Vacation Price Quote

Click here for an Aulani Vacation Price Quote

Click here for an Universal Parks & Resorts Vacation Price Quote

Book with Confidence!
Vincent Magical Vacations is a Gold EarMarked Travel Agency
One of The Highest Distinction Awarded to Travel Agencies from the Walt Disney Travel Company
To learn more about planning a Walt Disney World Resort vacation, contact one of our Vincent Magical Vacations Representatives directly, or call 1-888-976-0061

Click here for a No Obligation Disney Vacation price quote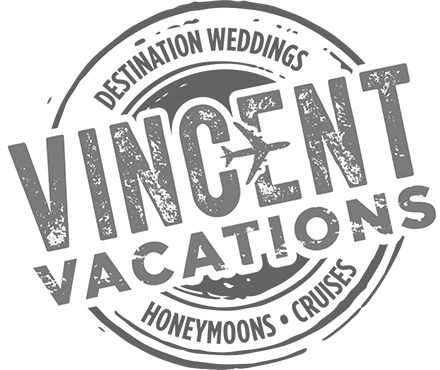 For more than Disney, visit our Vincent Vacations website.