Getting Ready for 'Tale of the Lion King' at Disneyland Park Debuting at the Fantasyland Theatre May 28-Disney Packages and News
Click on the Disney news article or a category learn more. We recognize that Disney vacations are not just an investment, but often the highlights of our lives, and we take that responsibility seriously. We want to ensure you have the best Disney experience.
Interested in Disney jobs? Click here to learn:
How to Become a Disney Travel Agent
---
Getting Ready for 'Tale of the Lion King' at Disneyland Park, Debuting at the Fantasyland Theatre May 28
May 26, 2022
In just two short days, Guests will be able to enjoy a new staging of "Tale of the Lion King" – a unique, story-theatre adaptation of Disney's "The Lion King" – at the Fantasyland Theatre in Disneyland Park!
The show was an instant hit when it first debuted in 2019 at Disney California Adventure park, and now it will be presented as a more spectacular stage production featuring all-new choreography, set pieces and costume designs, along with original musical arrangements.
Susana Tubert, creative director of Live Entertainment at Disneyland Resort, describes one of the new artistic approaches to the stage show.
"In transposing the 2019 production of 'Tale of the Lion King' from a small outdoor stage at Disney California Adventure to the magnificent Fantasyland Theatre in Disneyland park, we incorporated a new medium. Uniquely created artistic projections bring to life the individual settings of the story throughout the performance," said Tubert. "And in doing so, we visually depict the tale shared by the Storytellers of the Pride Lands. Our show will move audiences as they step into a world of vibrant sights and sounds that is both culturally authentic and uniquely Disney!"
"Tale of the Lion King" is narrated by The Storytellers of the Pride Lands, a traveling troupe who re-enact the tale of how a timid lion cub became a powerful king through dialogue, song, dance and live percussion. As guests rediscover Simba's journey, they'll enjoy unique arrangements of treasured songs, including "Circle of Life," "Hakuna Matata" and "Can You Feel the Love Tonight." Every aspect of "Tale of the Lion King" from the scenic and costume designs to choreography and integration of Swahili dialogue and lyrics honors and draws inspiration from the cultural roots of this timeless story.
Take a look at this video from a recent rehearsal for the show, which includes heartwarming interviews from "Tale of the Lion King" show director Paul Bryant, and one of the show's choreographers, Kevin Wilson, who partnered with his brother, Marcel Wilson on the all-new choreography.
Tubert added, "I'm proud to say that through the extraordinary collaboration between our show director Paul Bryant, new-to-the-show choreographers Kevin and Marcel Wilson, and the entire Disney Live Entertainment team, this new theatrical adaptation of the beloved animated film 'The Lion King' is unlike any other!"
Upon its debut at Disneyland Park, there will be even more ways to celebrate this beloved show.
From May 28 to July 4, 2022, Guests can unleash their roaring creativity with a coloring craft activity before each performance. They can then use their creation to dance along with the "Hakuna Matata" musical number!
And they may enhance their "Tale of the Lion King" experience even further by heading over to Troubadour Tavern, to celebrate with new, tasty offerings, inspired by the show!
"Tale of the Lion King" is one of the ways guests can "Celebrate Soulfully" at Disneyland Resort this summer. The show will run Thursday through Monday at the Fantasyland Theatre.
Theme Park reservations and valid admission for the same Park on the same day are required for Park entry. Park reservations are limited, subject to availability and not guaranteed. Entertainment, experiences, and offerings may be modified, limited in availability or unavailable, and are subject to restrictions, and change or cancellation without notice. Park admission and offerings are not guaranteed. Visit https://disneytraveltradeinfo.com/dlr for important information to know before visiting.
Categories:
disneyland park
---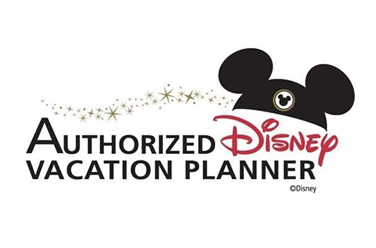 Vincent Magical Vacations - Authorized Disney Vacation Planner
Questions? Call us at
1 (888) 976-0061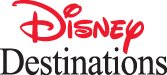 No-Obligation Disney Vacation Quote Request Forms
Select your Disney Destination below, fill out the simple request form to receive your no-obligation vacation price quote from Vincent Magical Vacations
For Groups of 10 or more rooms, or 8 or more Cabins, please use of Group Form
Click Here for our Group Department
Where do you want to go?

Click here for a Walt Disney World Vacation Price Quote

Click here for a Disneyland Resort Vacation Price Quote

Click here for a Disney Cruise Line Vacation Price Quote

Click here for an Adventures by Disney Vacation Price Quote

Click here for an Aulani Vacation Price Quote

Click here for an Universal Parks & Resorts Vacation Price Quote

Book with Confidence!
Vincent Magical Vacations is a Gold EarMarked Travel Agency
One of The Highest Distinction Awarded to Travel Agencies from the Walt Disney Travel Company
To learn more about planning a Walt Disney World Resort vacation, contact one of our Vincent Magical Vacations Representatives directly, or call 1-888-976-0061

Click here for a No Obligation Disney Vacation price quote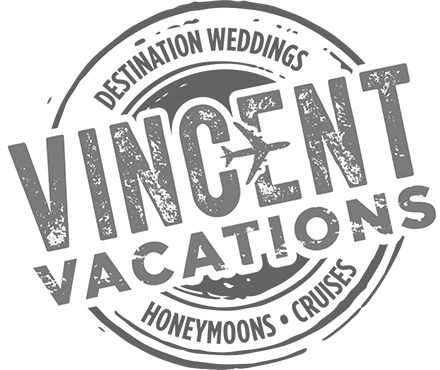 For more than Disney, visit our Vincent Vacations website.