Five Countries and Three New Itineraries Added to National Geographic Expeditions Portfolio in 2024-Disney Packages and News
Click on the Disney news article or a category learn more. We recognize that Disney vacations are not just an investment, but often the highlights of our lives, and we take that responsibility seriously. We want to ensure you have the best Disney experience.
Interested in Disney jobs? Click here to learn:
How to Become a Disney Travel Agent
---
Five Countries and Three New Itineraries Added to National Geographic Expeditions Portfolio in 2024
June 6, 2023
Travelers will soon have more exciting destinations and countries to explore with National Geographic Expeditions. Beginning in 2024, three new itineraries spanning five countries will be added to the leading global travel portfolio, all featuring the incredible access, deep knowledge and extraordinary storytelling that only National Geographic can provide. Travelers will be inspired by the insights, beauty, landscapes and architecture as they discover the wonders of the world.
The new Signature Land trips visit Bhutan, Colombia and the Baltics. These group-guided itineraries will provide an enriching, in-depth look at the history, cultures and natural heritage of each destination. Each Signature Land trip is hosted by a National Geographic Expert who provides a one-of-a-kind perspective. With specialties such as filmmaking, conservation, photography, archaeology, geography and many more, the Experts who travel on Signature Land expeditions are passionate storytellers who have a close connection to National Geographic, and their unique insights foster a travel experience that enlightens, inspires and goes in-depth like no other.
Bookings for all three itineraries will open on June 13, 2023, with early booking for the following travelers:
June 7 – Lifelong Explorers
June 9 – Past National Geographic Expeditions Guests
June 12 – Disney Vacation Club Members, Golden Oak Residents and Club 33 members
June 13 – Bookings open for general public
Additionally, travelers interested in booking a vacation in 2024 with National Geographic Expeditions can also save with an early booking offer! Book before Sept. 5, 2023 and save $400 per person on select 2024 North America Signature Land itineraries and $500 per person on select 2024 international Signature Land itineraries. Additional details can be found on the Offers page.
Bhutan: Land of Mysticism and Mythology
The remote kingdom of Bhutan welcomes travelers to experience the wonders of its dramatic landscapes and storied cities. An exploration of this Buddhist kingdom found on the Himalayas' eastern edge is filled with a rich and unique culture and reflects its commitment to tradition, the environment and the happiness of its people. The 11-day, 10- night itinerary includes visiting much of Bhutan through major destinations such as Paro, Thimphu, Punakha and Phobjikha Valley.
Highlights of the expedition include:
Unparalleled access: dining with Bhutanese dignitaries such as business professionals and government officials who will engage with guests and provide insights on everyday life in Bhutan and, a meet and greet with a Buddhist scholar and a privately guided hike to Tiger's Nest Monastery.
Architectural wonders: touring Punakha Dzong to learn and appreciate Bhutanese architecture and visiting the golden Buddha Dordenma Statue and the Divine Mad Monk Monastery.
Cultural immersion: enjoying hands-on experiences such as participating in the butter lamp lighting tradition and lessons in the national sport of archery.
Renowned medical anthropologist Carroll Dunham has been confirmed as one of the National Geographic Experts slated to join select Bhutan departures. Dunham has lived in Nepal studying Buddhism for the past 30 years. She is an avid storyteller with a focus on environmental conservation related to sacred spaces of Southeast Asia. Dunham has authored four books exploring the feminine divine in South Asian history and culture, and she has also produced more than a dozen films for National Geographic and others on topics ranging from Living Goddesses to polyandry, nomadism and geology.
There are five Bhutan departure dates in 2024 beginning in March and extending through December. Specific Expert dates will be released later this year.
Colombia: Connections to the Land and the Past
Travelers will dive into a nine-day, eight-night tour through beautiful landscapes of Colombia from the mountains to the beaches. They will embark on a journey across Bogota, the Cocora Valley, Pereira, Santa Marta and through Tayrona National Park and Barranquilla to make their way to Cartagena.
Highlights of the expedition include:
Insider experiences: visiting San Basilio de Palenque, the first free town for enslaved people in the Americas, which was proclaimed a UNESCO Intangible Cultural Heritage of Humanity in 2005.
Inspiration from the past and the present: exploring the archaeological ruins of Taironaka, learning about the modern-day Kogi people or being immersed in the music and traditions of the celebrated Barranquilla Carnaval.
Delicious journeys: sampling local delicacies and savoring the flavors of the coffee region while learning how Colombia became one of the most popular coffee exporters in the world.
Spectacular wildlife: hiking through the towering wax palms of Cocora Valley or gazing in wonder at the endemic species of birds and mammals found in Tayrona National Park.
National Geographic Explorer Rosa Vásquez Espinoza has been confirmed as one of the Experts set to join select Colombia departures. Chemical biologist, educator, conservationist and TV personality, Espinoza travels to the most extreme ecosystems of the planet searching for the tiniest creatures, from heat-loving microbes to Amazonian stingless bees. She is passionate about driving awareness for conservation.
There are six Colombia departure dates in 2024 beginning in January and extending through December. Specific Expert dates will be released later this year.
The Baltics: Enchanted Forests and Medieval Castles
The Baltics are classified as one geographic region, yet it consists of three distinct countries sitting on the eastern coast of the Baltic Sea. Travelers will visit all three countries, Estonia, Latvia and Lithuania, to gain a deeper understanding of what makes each region unique, from language, traditions and beyond. The 11-day, 10-night itinerary will take travelers across destinations such as Vilnius, the Curonian Spit, Klaipeda, Riga, Sigulda, Gauja National Park and Tallinn.
Highlights of the expedition include:
History brought to life: delving into medieval times during privately guided excursions to Cesis Castle and Gusmanas Caves and more recent history of World War II and the Soviet Era during guided visits to the Ninth Fort, Hill of Crosses and Maajamae Palace. Each experience showcases how these countries changed over time and were influenced by foreign occupations.
Cultural preservation: cruising along the UNESCO recognized Curonian Spit or venturing through the UNESCO celebrated Old Town Centers of Vilnius, Riga and Tallinn.
A taste of the destination: touring a local market in Riga and seeing — and trying — the local ingredients that make up Latvian cuisine.
Photographer and naturalist Jeff Mauritzen has been confirmed as one of the Experts slated to join select Baltics departures. With adventures taking him to more than 60 countries around the world, Mauritzen's photography has appeared in dozens of National Geographic books, several National Geographic Traveler magazine articles and on the @natgeotravel Instagram account.
There are four Baltics departure dates in 2024 beginning in May and extending through October. Specific Expert dates will be released later this year.
Travel agents with Guests who are interested in traveling with National Geographic Expeditions, including those who are eligible for early booking, can call 1-888-966-8687 to book.
Categories:
itineraries
---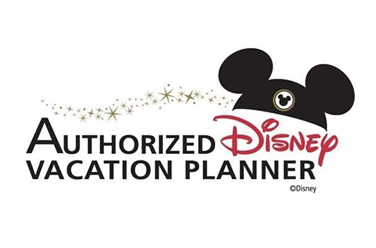 Vincent Magical Vacations - Authorized Disney Vacation Planner
Questions? Call us at
1 (888) 976-0061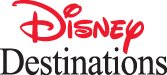 No-Obligation Disney Vacation Quote Request Forms
Select your Disney Destination below, fill out the simple request form to receive your no-obligation vacation price quote from Vincent Magical Vacations
For Groups of 10 or more rooms, or 8 or more Cabins, please use of Group Form
Click Here for our Group Department
Where do you want to go?

Click here for a Walt Disney World Vacation Price Quote

Click here for a Disneyland Resort Vacation Price Quote

Click here for a Disney Cruise Line Vacation Price Quote

Click here for an Adventures by Disney Vacation Price Quote

Click here for an Aulani Vacation Price Quote

Click here for an Universal Parks & Resorts Vacation Price Quote

Book with Confidence!
Vincent Magical Vacations is a Gold EarMarked Travel Agency
One of The Highest Distinction Awarded to Travel Agencies from the Walt Disney Travel Company
To learn more about planning a Walt Disney World Resort vacation, contact one of our Vincent Magical Vacations Representatives directly, or call 1-888-976-0061

Click here for a No Obligation Disney Vacation price quote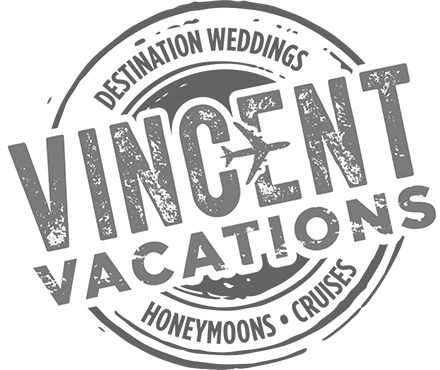 For more than Disney, visit our Vincent Vacations website.