First Look: Disney Wish Celebrates Walt Disney's Legacy at 1923 and Marceline Market-Disney Packages and News
Click on the Disney news article or a category learn more. We recognize that Disney vacations are not just an investment, but often the highlights of our lives, and we take that responsibility seriously. We want to ensure you have the best Disney experience.
Interested in Disney jobs? Click here to learn:
How to Become a Disney Travel Agent
---
First Look: Disney Wish Celebrates Walt Disney's Legacy at 1923 and Marceline Market
June 22, 2022
When the Disney Wish sets sail on its maiden voyage on July 14, guests from around the world will have a brand-new way to experience the magic of a Disney vacation at sea.
Our newest ship is a celebration of nearly 100 years of enchanting Disney stories. Filled with one-of-a-kind experiences inspired by Disney, Marvel, Star Wars and Pixar adventures, the Disney Wish embodies the spirit of forward-thinking innovation and visionary storytelling heralded by Walt Disney himself.
In fact, Imagineers were so inspired by the creative hallmarks of The Walt Disney Company that they decided to celebrate this legacy in the design of two beautiful dining venues: 1923 and Marceline Market.
We're thrilled to give you a first look at these very special spaces, each a loving tribute to the heritage and history of The Walt Disney Company.
1923
Animation has been at the heart of The Walt Disney Company from the very beginning. When Walt and his brother Roy started the company on Oct. 16, 1923, it was Hollywood's first cartoon studio … and it was only a matter of time before their animated films revolutionized the entertainment industry.
Named for the year The Walt Disney Company was founded, 1923 is one of the three main dining venues families will enjoy each night on board the Disney Wish. This elegant restaurant combines classic Hollywood glamour with a dash of Disney whimsy, providing an inside look at the evolution of Disney animation.
Adorning the walls and ornate glass cases around the restaurant are more than 1,000 drawings, props and other tools of the trade showcasing 16 Disney films that embody the ship's themes of enchantment and wish fulfillment. Many of these stories also hold a significant role in the history and legacy of the company, such as:
"Snow White and the Seven Dwarfs" (1937), the world's first feature-length animated film ever.
"Fantasia" (1940), a boundary-pushing project that introduced Fantasound (the precursor to stereophonic sound).
"Cinderella" (1950), which ushered in a new golden age of animated features.
"The Little Mermaid" (1989), a generation-defining classic that paved the way for "Beauty and the Beast" (1991), "The Lion King" (1994") and other animated tales we know and love today.
Even the menu at 1923 pays tribute to the company's roots in California, with sophisticated dishes inspired by the fusion of cultural flavors found throughout the Golden State. The diverse menu will mirror the region's unique blend of Asian, European and South American cuisines and a superlative selection of world-famous Napa Valley wines.
Marceline Market
Long before he was a pioneer in the entertainment industry, Walt was a young boy growing up on a farm in Marceline, Missouri. Considered his most formative years, Walt's time in Marceline inspired many of the stories he would tell later in life. It's where he developed a love for animals and steam trains, themes that continue to influence Disney films and theme park attractions, and it's also the inspiration behind Main Street U.S.A. at our parks around the world.
At Marceline Market — the stylish food hall aboard the Disney Wish where guests will enjoy casual, walk-up dining throughout the day — each of the 10 food stalls is themed to a beloved Disney animated story, from classics such as "Alice in Wonderland" (1951) to more recent films like "Zootopia" (2016). This fun design twist presents favorite characters as honorary "shopkeepers," offering a wide-ranging variety of freshly prepared cuisines for the whole family to enjoy, including American classics, international specialties, comfort foods, seafood, soups and salads, vegetarian and plant-based fare, baked goods, and desserts.
These enchanting new restaurants are just a taste of the incredible experiences and immersive storytelling awaiting guests aboard the Disney Wish. If you want to see more, tune in next Wednesday, June 29 at 11 a.m. EST for the debut and christening of our newest ship right here on the Disney Travel Agents website or on Disney Travel Professionals Facebook!
Categories:
disney wish
---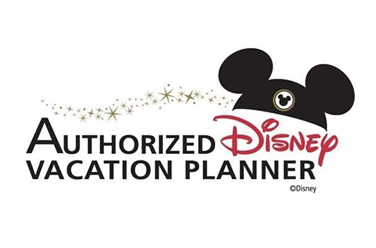 Vincent Magical Vacations - Authorized Disney Vacation Planner
Questions? Call us at
1 (888) 976-0061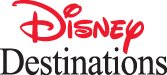 No-Obligation Disney Vacation Quote Request Forms
Select your Disney Destination below, fill out the simple request form to receive your no-obligation vacation price quote from Vincent Magical Vacations
For Groups of 10 or more rooms, or 8 or more Cabins, please use of Group Form
Click Here for our Group Department
Where do you want to go?

Click here for a Walt Disney World Vacation Price Quote

Click here for a Disneyland Resort Vacation Price Quote

Click here for a Disney Cruise Line Vacation Price Quote

Click here for an Adventures by Disney Vacation Price Quote

Click here for an Aulani Vacation Price Quote

Click here for an Universal Parks & Resorts Vacation Price Quote

Book with Confidence!
Vincent Magical Vacations is a Gold EarMarked Travel Agency
One of The Highest Distinction Awarded to Travel Agencies from the Walt Disney Travel Company
To learn more about planning a Walt Disney World Resort vacation, contact one of our Vincent Magical Vacations Representatives directly, or call 1-888-976-0061

Click here for a No Obligation Disney Vacation price quote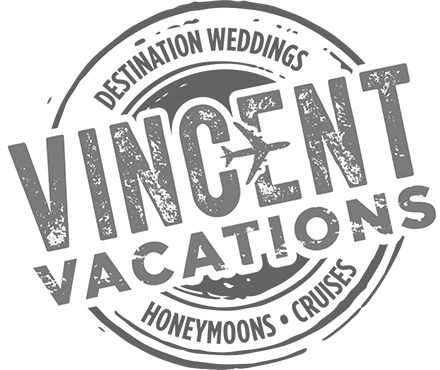 For more than Disney, visit our Vincent Vacations website.