Disney Eats First Look at Mickey's Toontown Treats Coming to Disneyland Resort-Disney Packages and News
Click on the Disney news article or a category learn more. We recognize that Disney vacations are not just an investment, but often the highlights of our lives, and we take that responsibility seriously. We want to ensure you have the best Disney experience.
Interested in Disney jobs? Click here to learn:
How to Become a Disney Travel Agent
---
Disney Eats First Look at Mickey's Toontown Treats Coming to Disneyland Resort
March 1, 2023
Oh boy! The time is nearly here to welcome back Mickey's Toontown to Disneyland Resort. On March 19, 2023, guests will be able to once again step foot inside this reimagined, vibrant, and exciting world of Mickey Mouse and his pals. And as part of this reimagining, we all know there's going to be some tasty new treats coming soon!
We've got the first look at the delicious snacks and sips guests can enjoy come March 19 when Mickey's Toontown reopens. There will be two new locations for guests to explore – Café Daisy and Good Boy! Grocers. With tasty treats and novelties unlike any we've seen before, guests will be counting down the days until they can get their hands – and taste buds – on these items.
Let's jump into the details, shall we?
First up, let's take a closer look at Café Daisy, a new eatery where Daisy Duck will be showing off her expert culinary skills with the help of our talented Disney culinary teams. Whether guests are utilizing mobile order or deciding once they arrive at the location, there's plenty of options!
For the grown-ups, there are quite a few dishes Daisy has put together. The Daisy's Dressed-up Dog features an all-beef foot-long hot dog, chili-cheese sauce, mac & cheese, and parmesan potato crispies with house-made chips. For those looking for a simpler hot dog, The Daisy Dog is an all-beef foot-long hot dog with house-made chips and gives guests the option of adding on some chili-cheese sauce.
If guests are a pizza lover, there are two options for them too! The Cheesy Pizza Flop-Over features mozzarella and provolone with tomato sauce while the Pepperoni Pizza Flop-Over has pepperoni, mozzarella, and provolone with tomato sauce. Allergy-friendly offerings are available too – guests can just ask at the location!
If guests are looking for a plant-based offering, we've got one for them too – the Spring Garden Wrap. This dish combines romaine and quinoa into a wrap with a creamy lemon dressing and toasted pumpkin seeds accompanied with house-made chips. Yum!
The little ones can enjoy the Cheese Please! Pizza with cheese and tomato sauce or the Pepperoni Please! Pizzawith pepperoni, cheese, and tomato sauce. But that's not all – there's the bite-size Minnie's Mini Corn Dogs and the tasty Mini Mac and Cheesy.
No matter the age, guests can snag a side of Toontown 'Tater Chips – house-made chips with chili-cheese sauce – to add on to their meal. And what meal is complete without our personal favorite – dessert! The Daisy's Goody-Goody Donuts with cinnamon sugar are not to be missed and are the perfect sweet finish to a dining experience.
In addition to these dishes, there are some specialty sips available too. The Picnic Time Watermelon Lemonade is a refreshing choice with Minute Maid Zero Sugar Lemonade, watermelon premium syrup, and watermelon gummies. Coffee connoisseurs will be pleased with the Specialty Cold Brrr-ew made up of Caramel Mudslide Cold Brew from Joffrey's Coffee & Tea Co. with sea salt and whipped topping. Now those are some yummy beverages!
Next, let's venture over to the Toontown Farmers Market where guests will find Good Boy! Grocers. This friendly roadside stand has grab-and-go drinks and tasty treats for everyone to enjoy, and some new novelties to go along with them.
Some of the snack-sized items guests can pick up include pickles, Mini Babybel snack cheese, Coca-Cola beverages, waters, Topo Chico Sparkling Mineral Water, gluten allergy-friendly cookies, fruit bars, and whole fruit. guests can grab as many as they'd like to complete their own picnic outing in Mickey's Toontown!
If guests are interested in the Perfect Picnic Basket novelty item, we've got some important info to share. After guests pick up their basket, they can choose three – yes, three – snack-sized items such as Cuties Mandarin Orange, yogurt smoothie, applesauce, granola bar, gluten allergy-friendly fig bar and more. They'll also be able to choose between a small DASANI water or Minute Maid Juice Box. It's the ideal way to have a perfect picnic! And if guests want to enhance their outing even more, they can also get the Perfect Picnic Blanket to go with their basket!
We hope everyone is as excited as we are for the return of Mickey's Toontown. This new reimagining is just one of many can't miss adventures guests can have at Disney Parks!
(Note: All offerings are subject to change and availability.)
Categories:
dining
---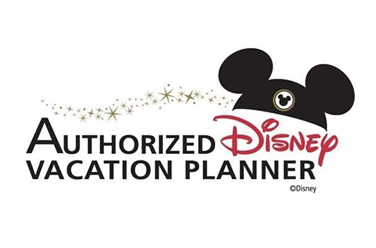 Vincent Magical Vacations - Authorized Disney Vacation Planner
Questions? Call us at
1 (888) 976-0061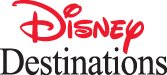 No-Obligation Disney Vacation Quote Request Forms
Select your Disney Destination below, fill out the simple request form to receive your no-obligation vacation price quote from Vincent Magical Vacations
For Groups of 10 or more rooms, or 8 or more Cabins, please use of Group Form
Click Here for our Group Department
Where do you want to go?

Click here for a Walt Disney World Vacation Price Quote

Click here for a Disneyland Resort Vacation Price Quote

Click here for a Disney Cruise Line Vacation Price Quote

Click here for an Adventures by Disney Vacation Price Quote

Click here for an Aulani Vacation Price Quote

Click here for an Universal Parks & Resorts Vacation Price Quote

Book with Confidence!
Vincent Magical Vacations is a Gold EarMarked Travel Agency
One of The Highest Distinction Awarded to Travel Agencies from the Walt Disney Travel Company
To learn more about planning a Walt Disney World Resort vacation, contact one of our Vincent Magical Vacations Representatives directly, or call 1-888-976-0061

Click here for a No Obligation Disney Vacation price quote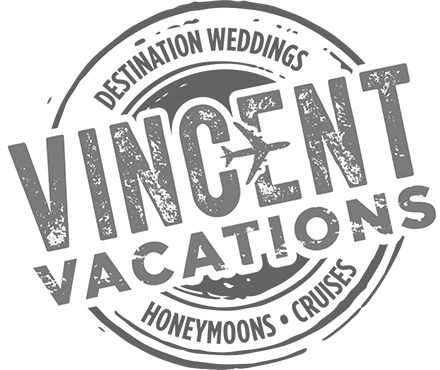 For more than Disney, visit our Vincent Vacations website.