Disney Cruise Line's 25th Anniversary Season starts TODAY: Here's What You Need to Know-Disney Packages and News
Click on the Disney news article or a category learn more. We recognize that Disney vacations are not just an investment, but often the highlights of our lives, and we take that responsibility seriously. We want to ensure you have the best Disney experience.
Interested in Disney jobs? Click here to learn:
How to Become a Disney Travel Agent
---
Disney Cruise Line's 25th Anniversary Season starts TODAY: Here's What You Need to Know
May 1, 2023
Disney Cruise Line's 25th "Silver Anniversary at Sea" season kicks off today, and if guests are planning to sail this summer, we wanted to round out everything they need to know before stepping aboard! While the Disney Wish's anniversary sailings begin today, these offerings will be added to each ship throughout the coming weeks.
From a first look at the character ensembles to a celebratory song, new entertainment, merchandise, food and beverage offerings and a Castaway Club tier created for our most frequent cruisers, there are so many shimmering details we don't want everyone to miss!
New looks for characters
To celebrate the signature color of the celebration – Shimmering Seas – here's a first look as all our favorite Disney friends join Captain Mickey Mouse and Captain Minnie Mouse with coordinated anniversary looks! While our favorite characters will don outfits that feature swirling designs reminiscent of ocean waves and multi-toned fabric, guests can get in the action with their own shimmering ensemble.
"Shimmering Seas" song
Whether guests are sailing or not, they can celebrate the anniversary season with a brand-new melody! "Shimmering Seas," a signature song created especially for the "Silver Anniversary at Sea," celebrates 25 years of magic at sea in an upbeat tribute to Disney Cruise Line's past, present and future. If guests are on board this summer, be sure they keep their ears peeled for this celebratory tune!
Themed food and beverage
The "Silver Anniversary at Sea" won't just be pleasing to the eyes and ears, it will be a celebration for your taste buds as well! Sweets treats made just for the season include a 25th cupcake, a Mickey chocolate sphere, chocolate cream cookie, Captain Minnie crisped rice treat – and if that's not enough, signature desserts in the family dining venues will be getting a tasty enhancement with a special 25th chocolate piece to add to their already stunning presentation!
For those over 21, the signature Jubilee by the Sea cocktail – complete with sparkly, silver dusting and a shimmering blue sugar rim – will be available at select lounges, while a special anniversary Coca-Cola bottle, specialty coffee mug, 25thanniversary beer mug and a "Silver Anniversary at Sea" popcorn bucket will provide dual use both on the cruise and as a special keepsake at home.
New entertainment
In 1998, Disney Cruise Line made history as the first cruise line ever to produce a fireworks show at sea, and these sparkling displays have remained a quintessential part of the Disney Cruise Line experience since. During most Bahamian, Caribbean and Mediterranean cruises this summer that are four nights and longer, the night skies will light up with a shimmering new show that will uphold the cherished Disney tradition of fireworks and honor Disney's continuing legacy of adventure. The dazzling spectacle will be set to the tunes of iconic and beloved Disney music and will be anchored by the new signature song.
Also in honor of our "Silver Anniversary at Sea," we are reimagining the time-honored tradition of a Captain's Reception into the Shimmering Seas Soiree, a regal gathering with all the pomp and circumstance this milestone deserves. On one evening each cruise, guests will be invited to join their ship's captain, cruise director and some favorite Disney friends in the atrium for a festive anniversary toast.
Shimmering touches
Throughout the 25th anniversary celebration, guests may notice shimmering touches across all five ships, as well as special décor in Disney Cruise Line terminals and a limited-time look for Key to the World cards. On board, shimmering blue accents will adorn each ship's atrium, while a special anniversary icon will provide the picture-perfect backdrop for a commemorative photo.
Speaking of picture-perfect, the celebratory season isn't limited to just the high seas! Castaway Cay, Disney Cruise Line's private island in The Bahamas, is also celebrating 25 years and will be decked out with anniversary decorations, along with a special surprise shimmering makeover to Mount Rustmore, a Guest-favorite photo spot.
Themed merchandise
The Shimmering Seas collection features light blue colorways and sparkling fabrics that are reminiscent of sunshine reflecting upon turquoise waters, along with festive silver accents. Shimmering accessories include a new Loungefly backpack and ear headband, new clothing pieces – including a spirit jersey and embroidered Nike polo – and a new line of commemorative jewelry. Guests can also plan to save a little room in their suitcase for other limited-time gifts, including a "Silver Anniversary at Sea" ornament, trading pin and collectible ship replica.
All-new Castaway Club tier
For nearly two-and-a-half decades, members of the Castaway Club have played an integral role in the Disney Cruise Line story. To honor this special anniversary, a new membership tier named "Pearl" was added to honor the valued relationship we have formed with guests over the years and is inspired by the time it takes for a pearl to be formed in nature. With the launch of Pearl today, cruisers who have sailed on at least 25 Disney Cruise Line vacations will have access to more rewards and perks than ever before, including unlimited digital downloads from Disney Cruise Line professional photographers, an early booking window for new itineraries, the ability to schedule on board activities before anyone else, a special gift (one per stateroom) and complimentary dinner at Palo.
Castaway Club Gift
If guests are still working their way toward the Pearl Castaway Club tier, don't worry – we still have a special gift for them! Castaway Club members who sail during the "Silver Anniversary at Sea" this summer will receive a limited-edition framed art print (one per stateroom) to commemorate this once-in-a-lifetime celebration while supplies last. As shown above, this design was created by Disney artist Joe Kaminski, whose work is featured in The Art of Disney galleries, Disney resort hotels and Disney Cruise Line ships.
Sailings featuring "Silver Anniversary at Sea" festivities kick off across the fleet this month and will sail through September. We can't wait for everyone to experience all the shimmering fun as we celebrate 25 years of Disney Cruise Line! Bon voyage!
Categories:
disney wonder
,
disney dream
,
disney fantasy
,
disney wish
---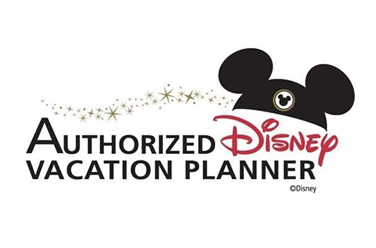 Vincent Magical Vacations - Authorized Disney Vacation Planner
Questions? Call us at
1 (888) 976-0061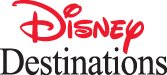 No-Obligation Disney Vacation Quote Request Forms
Select your Disney Destination below, fill out the simple request form to receive your no-obligation vacation price quote from Vincent Magical Vacations
For Groups of 10 or more rooms, or 8 or more Cabins, please use of Group Form
Click Here for our Group Department
Where do you want to go?

Click here for a Walt Disney World Vacation Price Quote

Click here for a Disneyland Resort Vacation Price Quote

Click here for a Disney Cruise Line Vacation Price Quote

Click here for an Adventures by Disney Vacation Price Quote

Click here for an Aulani Vacation Price Quote

Click here for an Universal Parks & Resorts Vacation Price Quote

Book with Confidence!
Vincent Magical Vacations is a Gold EarMarked Travel Agency
One of The Highest Distinction Awarded to Travel Agencies from the Walt Disney Travel Company
To learn more about planning a Walt Disney World Resort vacation, contact one of our Vincent Magical Vacations Representatives directly, or call 1-888-976-0061

Click here for a No Obligation Disney Vacation price quote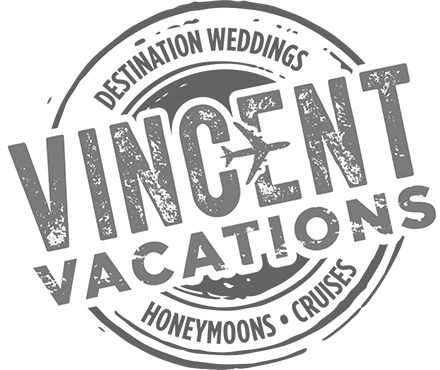 For more than Disney, visit our Vincent Vacations website.