Discover Eastern Canada's Maritimes with Adventures by Disney-Disney Packages and News
Click on the Disney news article or a category learn more. We recognize that Disney vacations are not just an investment, but often the highlights of our lives, and we take that responsibility seriously. We want to ensure you have the best Disney experience.
Interested in Disney jobs? Click here to learn:
How to Become a Disney Travel Agent
---
Discover Eastern Canada's Maritimes with Adventures by Disney
May 19, 2023
In our recent announcement of new Adventures by Disney destinations beginning in 2024, the stunning Eastern Maritimes of Canada are sure to be a guest favorite! This new departure to Nova Scotia and Prince Edward Island, which is available to book now, is full of natural beauty and outdoor activities for the entire family.
Let's take a closer look into what guests will experience.
Adventure Begins in Nova Scotia
Nova Scotia, located on the east coast and almost completely surrounded by the Atlantic Ocean, is home to three national parks and is known for its historical appeal. Upon arriving in Halifax, just one look out the airplane window and guests will immediately transported to vacation mode. The magnificent ocean and the lush landscape give a peek into what guests will experience over the next eight days.
This land adventure begins at the Sugar Moon Farm and tasting authentic maple syrup tapped on site. Guests will learn the process that takes this deliciousness from tree to table.
The Charm of Prince Edward Island
The adventure next features a picturesque ferry ride to Prince Edward Island, located in the Gulf of St. Lawrence – meaning endless beaches and fresh sea air. The stunning white shingled tower and red iron lantern of the Wood Islands Lighthouse, built in 1876, are striking contrasts against the beautiful blue skies. Local guides will lead a tour and share the history of the lighthouse, plus guests will learn about the area's sea life and sea glass which support the area's aquatic ecosystem.
Junior Adventures will have their own kite making and flying activity on the shore, and it will be a beautiful site to watch the sea breeze carry the kites high in the sky.
Fans of the "Anne of Green Gables" stories will recognize Avonlea Village, the fictitious name author Lucy Maud Montgomery gave to Cavendish. Here, guests will explore the historic buildings and visit the museum dedicated to the noted author and the schoolhouse where she taught. Avonlea Village is dotted with replications of houses and shops from the time of the novels. Guests can even opt to roll up their sleeves to plant and dig potatoes, take a carriage ride, and have tea with a descendant of her family.
The Confederation Bridge, an Engineering Marvel
En route to the mainland, guests will stop at the Confederation Bridge, a magnificent display of Canadian engineering, before embarking on a relaxing boat cruise on the calm waters of Shediac Bay. An expert in lobstering will share about sustainable and responsible fishing practices, followed by lunch onboard.
More fun awaits at the Funday Bay (pun intended!). During low tide, guests will embark on a privately guided tour of the open ocean floor and hear stories about the origin of Hopewell Rocks Park. At Hopewell Rocks, select from a variety of activities, such as kayaking, horseback riding, or bike riding followed by canoeing. Not to be missed is watching high tide come in that evening. And be sure to look up after sunset to see a beautiful star-filled sky.
Let's Explore Halifax
Our next stop is the Millbrook Cultural Center to learn about the Mi'kmaq people, their traditions and ceremonies, and the significance of the Talking Stick. Historically and culturally, the Talking Stick is a tool to keep order and teach respect for others. Guests will even select their own stick to take home and personalize it with accessories such as beads, paint and feathers.
The final day of this inspiring trip will include exploring the Trans-Canada Trail and hiking along the renovated railway trail. Adventures by Disney itineraries also have built-in on-your-own time for guests to dine, shop or explore the region like locals.
Following the morning and early afternoon activities, everyone will gather for a sailing on a 130-foot schooner called the M/S Silva. The tall ship, constructed in the 1930s, will sail through Halifax Harbour with views of historical landmarks and beautiful scenery. The farewell dinner is in a restored 1800s warehouse converted into a nautical-themed pub. Celtic entertainment and a hearty, authentic Nova Scotia meal will leave everyone with memories to last a lifetime.
As with every Adventures by Disney trip, our Disney-trained Adventures Guides lead every step of the way and take care of all the details, ensuring a fun-filled, hassle-free vacation. They even plan activities for the Junior Adventures (younger guests)!
Departures begin in June 2024 and run through the summer months. For a complete itinerary and list of activities, visit Nova Scotia and Prince Edward Island Land Adventure.
Categories:
itineraries
---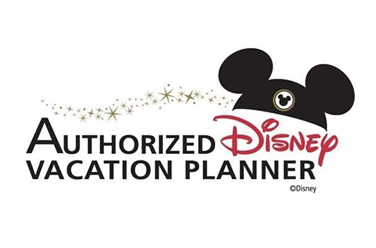 Vincent Magical Vacations - Authorized Disney Vacation Planner
Questions? Call us at
1 (888) 976-0061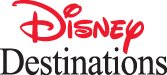 No-Obligation Disney Vacation Quote Request Forms
Select your Disney Destination below, fill out the simple request form to receive your no-obligation vacation price quote from Vincent Magical Vacations
For Groups of 10 or more rooms, or 8 or more Cabins, please use of Group Form
Click Here for our Group Department
Where do you want to go?

Click here for a Walt Disney World Vacation Price Quote

Click here for a Disneyland Resort Vacation Price Quote

Click here for a Disney Cruise Line Vacation Price Quote

Click here for an Adventures by Disney Vacation Price Quote

Click here for an Aulani Vacation Price Quote

Click here for an Universal Parks & Resorts Vacation Price Quote

Book with Confidence!
Vincent Magical Vacations is a Gold EarMarked Travel Agency
One of The Highest Distinction Awarded to Travel Agencies from the Walt Disney Travel Company
To learn more about planning a Walt Disney World Resort vacation, contact one of our Vincent Magical Vacations Representatives directly, or call 1-888-976-0061

Click here for a No Obligation Disney Vacation price quote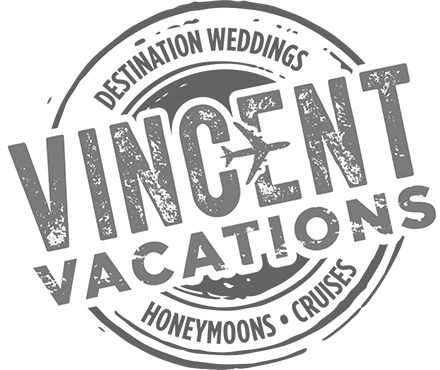 For more than Disney, visit our Vincent Vacations website.