Catch the 'Main Street Electrical Parade' and 'Disneyland Forever' Fireworks at Disneyland Park Before their Limited-Time Runs End on September 1-Disney Packages and News
Click on the Disney news article or a category learn more. We recognize that Disney vacations are not just an investment, but often the highlights of our lives, and we take that responsibility seriously. We want to ensure you have the best Disney experience.
Interested in Disney jobs? Click here to learn:
How to Become a Disney Travel Agent
---
Catch the 'Main Street Electrical Parade' and 'Disneyland Forever' Fireworks at Disneyland Park Before their Limited-Time Runs End on September 1
July 14, 2022
Disneyland Resort guests have been thoroughly enjoying the magic of the nighttime spectaculars this summer. Celebrated nighttime entertainment returned earlier this spring, including "World of Color" at Disney California Adventure Park, plus the "Main Street Electrical Parade," "Disneyland Forever" fireworks and "Fantasmic!" at Disneyland Park. As these shows "ignite the night" each evening, they bring a sense of wonder and excitement to guests of all ages.
While "World of Color" and "Fantasmic!" will continue their regular schedules, the "Main Street Electrical Parade" and "Disneyland Forever" fireworks will be ending their limited-time runs on September 1.
Until then, Guests can continue to catch the "Disneyland Forever" fireworks spectacular and 50th anniversary celebration of the "Main Street Electrical Parade" nightly. Guests won't want to miss their chance to come and experience these two beloved nighttime spectaculars while they are still running at Disneyland Park!
"Disneyland Forever" fireworks is a street-to-sky celebration filled with sparkling pyrotechnics and immersive projections that envelop you in a breathtaking journey with surprising special effects. This spectacular transports guests from an Anaheim orange grove into the worlds of timeless Disney and Pixar stories.
For more than five decades, the "Main Street Electrical Parade" has brought generations of family and friends from around the world together to delight in its nighttime magic and imagination. Led by the iconic train and drum unit featuring Mickey Mouse, Minnie Mouse and Goofy, this fan-favorite parade fills Disneyland Park with iconic music, sparkling lights and fantastic floats, depicting scenes from movies like "Alice in Wonderland," "Cinderella," "Pinocchio" and more.
In celebration of its milestone anniversary this year, the "Main Street Electrical Parade" debuted an all-new, enchanted grand finale that celebrates the theme of togetherness, as it unites more than a dozen Walt Disney Animation Studios and Pixar Animation Studios stories. As the grand finale passes by, guests along each side of the parade route see a different set of stylized scenes from classic and contemporary favorite stories such as "Encanto," "The Jungle Book," "Raya and the Last Dragon," "Aladdin," "Coco," "Mulan," "Brave," "The Princess and the Frog" and more.
This summer will also be Guests' last chance to get their hands on the merchandise, plus the specialty eats and treats created in honor of the anniversary of the "Main Street Electrical Parade." Maybe they're eager to munch on the Mine Cart Brownie from Jolly Holiday Bakery Café or the Electric Relish Dog from Refreshment Corner. Or perhaps they can't wait to snag a Light-up Turtle Premium Sipper or the Light-up Elliott Dragon Premium Bucket (while supplies last). Either way, make sure they get their theme park tickets and book their park reservation to visit before these items "glow" away! For even more about these limited-time offerings, check out the full Foodie Guide to the Nighttime Spectaculars here.
And as a reminder to California residents – the Disneyland Resort has a limited-time summer ticket offer for purchase to save on multi-day visits to Disneyland Park and Disney California Adventure Park on eligible days through Sept. 15, 2022, subject to park reservation availability!* Read all the details and learn more about these special tickets for California residents at Disneyland.com.
Mark your calendars and make your plans NOW, so you can catch the "Main Street Electrical Parade" and "Disneyland Forever" fireworks before we say farewell to them Sept. 1, 2022. We hope to see ya real soon!
To enter a park, both a theme park reservation and a valid admission for the same park on the same date are required. Theme park reservations are limited, subject to availability, and are not guaranteed. A Disneyland Resort hotel reservation does not guarantee theme park access. Certain parks, attractions, restaurants, experiences, services, and offerings may be modified or unavailable, limited in capacity, and subject to limited availability or even closure. Park admission and offerings are not guaranteed. Visit https://disneytraveltradeinfo.com/dlr for important information to know before visiting Disneyland Resort.
*Offer valid only for California residents within ZIP codes 90000-96199 [and Northern Baja California residents within ZIP codes 21000-22999 beginning June 7, 2022]; proof of eligible residency, including valid government-issued photo ID, is required for purchase and admission. Tickets expire 9/15/2022 and are not valid before 6/13/2022. Block out dates of 6/17/22, 6/18/22, 6/19/22, 6/24/22, 6/25/22, 6/26/22, 7/1/22, 7/2/22, 7/3/22, 7/8/22, 7/9/22, 7/10/22, 7/15/22, 7/16/22, 7/17/22, 7/22/22, 7/23/22, 7/24/22, 7/29/22, 7/30/22, 7/31/22, 8/5/22, 8/6/22, 8/7/22, 8/12/22, 8/13/22, 8/14/22, 8/19/22, 8/20/22, 8/21/22, 8/26/22, 8/27/22, 8/28/22, 9/2/22, 9/3/22, 9/4/22, 9/9/22, 9/10/22, 9/11/22 apply to Monday through Thursday only tickets. Each day of use constitutes one full day of use. May purchase up to 5 tickets per eligible person per day with valid ID. Tickets are nonrefundable, may not be sold or transferred for commercial use and excludes activities/events separately priced. Offer may not be combined with other ticket discounts or promotions. Subject to restrictions and change or cancellation without notice. Sales may be paused from time to time or terminated at any time.
Categories:
disneyland park
---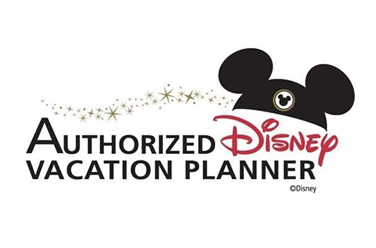 Vincent Magical Vacations - Authorized Disney Vacation Planner
Questions? Call us at
1 (888) 976-0061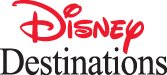 No-Obligation Disney Vacation Quote Request Forms
Select your Disney Destination below, fill out the simple request form to receive your no-obligation vacation price quote from Vincent Magical Vacations
For Groups of 10 or more rooms, or 8 or more Cabins, please use of Group Form
Click Here for our Group Department
Where do you want to go?

Click here for a Walt Disney World Vacation Price Quote

Click here for a Disneyland Resort Vacation Price Quote

Click here for a Disney Cruise Line Vacation Price Quote

Click here for an Adventures by Disney Vacation Price Quote

Click here for an Aulani Vacation Price Quote

Click here for an Universal Parks & Resorts Vacation Price Quote

Book with Confidence!
Vincent Magical Vacations is a Gold EarMarked Travel Agency
One of The Highest Distinction Awarded to Travel Agencies from the Walt Disney Travel Company
To learn more about planning a Walt Disney World Resort vacation, contact one of our Vincent Magical Vacations Representatives directly, or call 1-888-976-0061

Click here for a No Obligation Disney Vacation price quote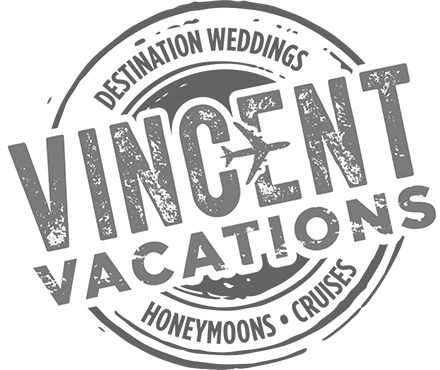 For more than Disney, visit our Vincent Vacations website.