Adventures by Disney Announces 2024 River Cruise Itineraries-Disney Packages and News
Click on the Disney news article or a category learn more. We recognize that Disney vacations are not just an investment, but often the highlights of our lives, and we take that responsibility seriously. We want to ensure you have the best Disney experience.
Interested in Disney jobs? Click here to learn:
How to Become a Disney Travel Agent
---
Adventures by Disney Announces 2024 River Cruise Itineraries
January 10, 2023
Adventures by Disney is pleased to announce its return to three of Europe's most iconic rivers for the 2024 travel season. With 22 river cruise departures planned, Adventures by Disney guests will once again experience the unparalleled beauty of European landscapes and vibrant culture with sailings on the Rhine River, the Danube River and the Seine River. Each itinerary will offer Disney's signature storytelling with the convenience of hassle-free travel and attention to detail provided by a team of Disney-trained Adventure Guides.
Headlining the 2024 lineup is the new "Danube River Cruise: Magical Holidays," departure which marks the first time the guided group travel company will offer a themed river cruise voyage during the New Year's holiday. Guests will sail on the Danube River in a beautifully designed river cruise ship, ring in the new year with a celebration and champagne toast and explore famous and picturesque sites and landmarks across Germany, Austria and Hungary.
Bookings for 2024 River Cruises open to the public on Friday, Jan. 20, 2023, with early booking available for the following travelers:
Jan. 17, 2023 – Adventure Insiders with 3+ previous Adventures
Jan. 18, 2023 – All Adventure Insiders
Jan. 19, 2023 – Disney Vacation Club Members, Disney Cruise Line Gold & Platinum Castaway Members, Golden Oak Residents
Jan. 20, 2023 – Bookings open for general public
Travelers interested in booking a 2024 River Cruise can take advantage of Adventure by Disney's early booking offer when they book before April 18, 2023, with savings up to $750 per person on select departures. Contact us here for more details on the early booking offer.
Additionally, travelers on all 2024 River Cruise departures can also save 50% per person on the nonrefundable deposit required at booking when they book before April 18, 2023. Click here for more detail on the reduced deposit offer.
New in 2024: New Magical Holidays-Themed Departure, Plus Favorite Seasonal Sailings Return
In late December 2024, Adventures by Disney will invite guests to ring in the new year with an adventure like none other as they set sail on the "Danube River Cruise: Magical Holidays" departure. Guests will board the ship in Munich and be greeted with an authentic German welcome, including oompah music. The ship will transport guests to Austria where they will enjoy privately guided tours in Mondsee with views of the Austrian Alps, a visit to the Benedictine Abbey in Melk, and more. Following the Christmas holiday, the city of Schonbrunn will transform its traditional Christmas market into a special New Year's market where guests will experience the beauty and splendor of a European winter. The voyage continues with onboard and in-town activities, plus ice skating in Vienna before sailing to Hungary for enriching tours, carriage rides and making and eating goulash. Throughout the trip, special Disney magical moments are enjoyed along the way.
Returning favorites join the 2024 lineup, including the seasonal Oktoberfest and Christmas Markets river cruises — and the popular Food and Wine sailings feature delectable meals, desserts and beverages local to the region.
River Cruising with Disney: Sight-Seeing from the River and Up-Close on Land
Guests become part of the story on an Adventures by Disney river cruise, and itineraries are designed for everyone in the family. The masterful narratives, knowledge of the places visited and the culture and history are brought to life by the Adventure Guides. Through these experiences, families discover real world magic in a way only Disney can do. They include:
Dashing through the Black Forest on an Alpine toboggan ride (Rhine River Cruise).
Admiring the Notre-Dame Cathedral and imagining life nearly 900 years ago when its construction first began (Seine River Cruise).
Exploring the historic Schonbrunn Palace and its immaculate terrace garden named The Orangery (Danube River Cruise).
Dreaming of ballrooms and glass slippers while marveling at picturesque castles along the Rhine Gorge (Rhine River Cruise).
Gazing at the nighttime skyline view of the Eiffel Tower in the City of Light (Seine River Cruise).
Twirling on a hilltop and visiting the beautiful Mirabell Gardens (Danube River Cruise).
Honoring history by visiting the Normandy beaches, including Omaha Beach, the American cemetery and Les Braves Memorial (Seine River Cruise).
Not only will the sights from aboard the ship or walks through towns and villages take center stage, scenery is also explored up-close through optional bicycle excursions. Pedaling through the provincial towns in France, touring the quaint town of Rudesheim, Germany and surrounding wine country, or biking to the Klosterneuburg Abbey or along the Danube River in Vienna further enhances the travel experience.
River Cruising with Disney: A Taste of the Destination
On every adventure, guests are invited to tap into all the senses, including taking part in hands-on culinary activities for a true flavor of the destination. In Vienna, Austria, a traditional apple strudel tasting transforms into a cooking demonstration and baking lesson. At the Chocolate Museum in Cologne, Germany, chocolate sampling becomes a create-your-own chocolate bar activity. In Strasbourg, France, macaron cookie ingredients magically transform into fine delicacies as guests become baking experts.
River Cruising with Disney: Unpack Once and Explore Europe in Style
With Adventures by Disney, guests sail on elegant ships offering stunning views and world-class service, all in collaboration with AmaWaterways. With the added convenience of knowing their "hotel" travels with them, guests unpack only once. Staterooms are artfully designed with luxury and comfort in mind, the expansive windows provide optimal viewing and internet access and in-room entertainment are available for families to enjoy. Most meals are provided, as locally sourced cuisine and wine are served onboard. Itineraries are planned to balance adventures and excursions with wellness activities and relaxation, and special activities are planned just for kids, aka "Junior Adventurers."
To learn more about Adventures by Disney or to book a vacation, travel professionals can visit the Disney Travel website or call 1-800-543-0865.
Categories:
itineraries
---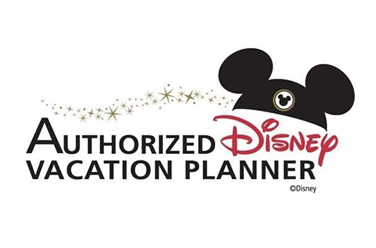 Vincent Magical Vacations - Authorized Disney Vacation Planner
Questions? Call us at
1 (888) 976-0061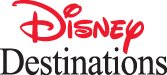 No-Obligation Disney Vacation Quote Request Forms
Select your Disney Destination below, fill out the simple request form to receive your no-obligation vacation price quote from Vincent Magical Vacations
For Groups of 10 or more rooms, or 8 or more Cabins, please use of Group Form
Click Here for our Group Department
Where do you want to go?

Click here for a Walt Disney World Vacation Price Quote

Click here for a Disneyland Resort Vacation Price Quote

Click here for a Disney Cruise Line Vacation Price Quote

Click here for an Adventures by Disney Vacation Price Quote

Click here for an Aulani Vacation Price Quote

Click here for an Universal Parks & Resorts Vacation Price Quote

Book with Confidence!
Vincent Magical Vacations is a Gold EarMarked Travel Agency
One of The Highest Distinction Awarded to Travel Agencies from the Walt Disney Travel Company
To learn more about planning a Walt Disney World Resort vacation, contact one of our Vincent Magical Vacations Representatives directly, or call 1-888-976-0061

Click here for a No Obligation Disney Vacation price quote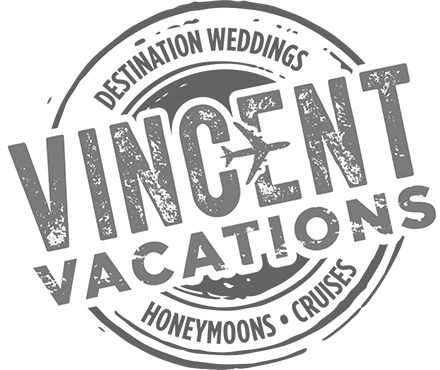 For more than Disney, visit our Vincent Vacations website.