Is South America on your Bucket List?
Want the latest travel news, deals and more? Sign-up for my newsletter!
---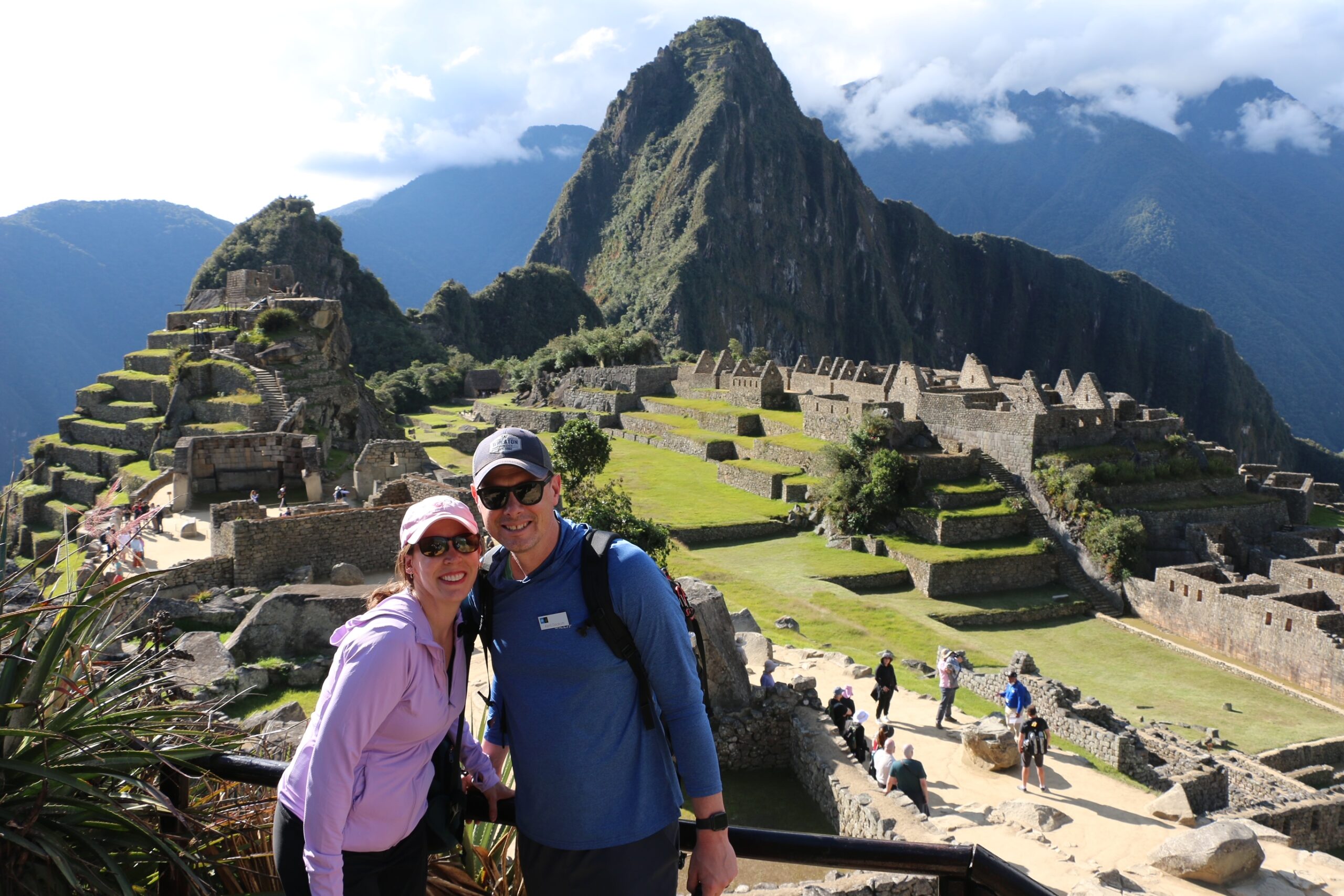 Is South America on your Bucket List?
The story behind our trip:
We just returned from the adventure of a lifetime to South America with my husband's side of the family and to say it was epic, is an understatement! My father-in-law had always dreamed of going to the Galapagos Islands, so he approached me with the idea and together we made it a reality.  There are several ways to explore Galapagos, but we decided to use
Lindblad
Expeditions
. Lindblad Expeditions partners with National Geographic to inspire exploration and care for the planet.
Even though the goal was to see the Galapagos Islands, we decided to book Lindblad's tour, "
Wild Peru and Galapagos Escape
" a ten-day tour which included both Peru and the Galapagos Islands. We were so excited that in addition to Galapagos, we were able to explore Manchu Picchu, Cusco and The Sacred Valley in Peru. Originally, we put so much emphasis on the Galapagos portion of the trip talking about the animals, etc., that I didn't spend too much time thinking about what we would see in Peru. I am so glad we added that portion as it was a once in a lifetime experience that we will never forget. From the culture, to the scenery, to the amazing hotels we stayed at, we loved our time in Peru.
What makes Lindblad Expeditions/National Geographic so great: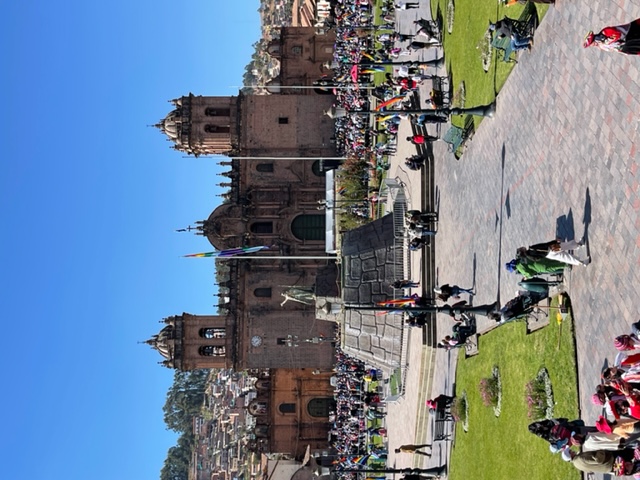 When you travel with Lindlbad/National Geographic, you always have a local guide with you. Our guide was fantastic and taught us about the landscape, the culture, and the history. I can't imagine doing a trip like this without a guide and driver. We were able to maximize our time since everything was taken care of for us. Instead of having to think about where to buy tickets or where to go next, they took care of everything ahead of time and all we had to do was show up and enjoy.
First stop, Cusco!
Nestled in the Peruvian Andes with the elevation over 11,000 feet, Cusco was a highlight of our trip.  Once the capital of the Inca Empire, it is now known for archaeological remains and Spanish colonial architecture.
While in Cusco, we explored the town square, the Cusco Cathedral, and the Santo Domingo Convent. Designated as a UNESCO World Heritage Site, the Cathedral was one of the most impressive things I have ever seen. Filled with gold and silver artifacts dating back to the 16th century, it is a must see when you visit Cusco. The hotel we stayed at was the Palacio del Inka, a Luxury Collection Hotel. Considered a historic landmark, Palacio del Inka is a five-century old mansion located in the heart of downtown Cusco.
From Cusco to The Sacred Valley:
The adventure continued as we journeyed the 2 hours from Cusco to The Sacred Valley where we stayed at Tambo Del Inka, a Luxury Collection Resort and Spa. Tambo Del Inka is one of the best resorts I have ever stayed in! The spa feel throughout is very relaxing and the rooms are the largest hotel rooms I have ever seen! It was a small slice of paradise and I wish I could have stayed longer. The kids loved the pool as it was part indoors and part outdoors. It was fun to swim at night under the stars with the Andes mountains towering above.
The Sacred Valley is a region in Peru's Andean highlands in the heart of the Inca Empire. While in this region, we visited the Ollantaytambo Sanctuary and Manchu Picchu. It was a day I will remember forever.  Pictures do not do either of these places justice so to see them with our own eyes, was a privilege. To get to Manchu Picchu, we took a first-class train and lived it up in style on our way to Manchu Picchu city. The food and drinks were spot on, and the train car was very luxurious. We relaxed in style as we took in the breathtaking views.
Getting to Manchu Picchu is an adventure in itself!
Once we arrived in Manchu Picchu city, we then transferred to a bus that took us to Manchu Picchu.  The ride was like something out of a movie with no guard rails and stunning views. It really didn't seem real. I realized really quick that type of bus ride isn't for me, but I would do it a hundred times over to see Manchu Picchu.
Manchu Picchu is one of the New Seven Wonders of the Modern World and I can see why. Our guide took us all throughout the grounds and explained all the history and features of the area to us over a three-hour period. The weather was perfect, so we were able to thoroughly enjoy the experience. Sometimes the clouds can come in and block your views but that wasn't the case for us, and I am so thankful! One of the unexpected highlights were the llamas that roamed free throughout the grounds.
Who can do this?
You might be wondering what age group this type of tour is good for? Our group of 12 ranged in age from 60's to 9 and everyone had a great time! I wouldn't recommend it for kids much younger than 9/10 as it was action packed and required a lot of stamina, but it is great for multi generation families with older kids.
This was an amazing experience for both the adults and the kids and I would highly recommend it.  I would love to help you plan this type of adventure.
Email me at christin@vincentvacations.com to get started!
Stay tuned for the Galapagos portion of our trip. I can't wait to share part two of our South America adventure!
---