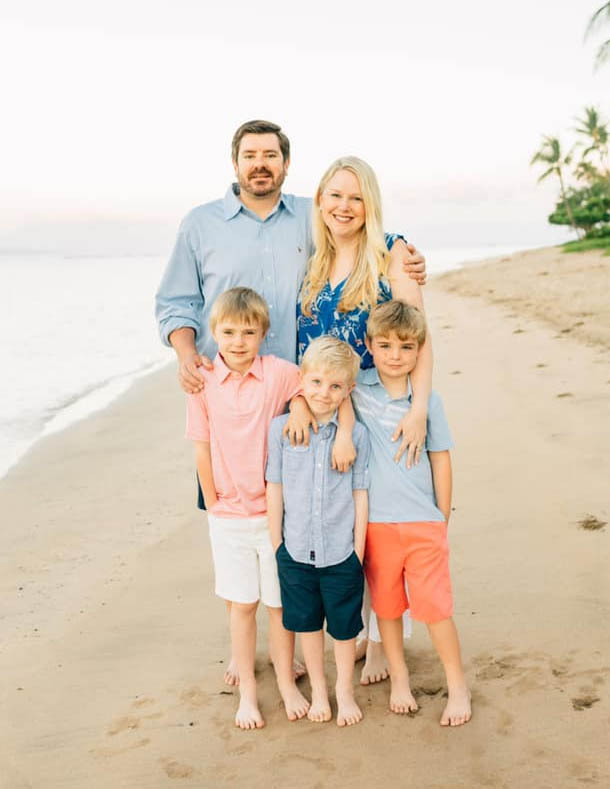 The perfect family vacation!
Owner, Lia Vincent, Specializes in Hawaii! Here she is in Maui, Hawaii
As a Certified Hawaii Travel Agency, we specialize in all things Hawaii travel!
Hawaii Travel Packages 2022/2023
We have several Hawaii travel packages including Maui, Oahu & more for families, for groups, and just for two!
Interested in Disney, Aulani, in Hawaii? Check out our Aulani page for more! Experience a resort like no other. Inspired by the wonders and traditions of Hawaii, the resort is uniquely designed for families. Perfectly placed on a beautiful beachfront cove, kids, adults and families enjoy Hawaiian vacation experiences with a special magic that only Disney can create.
We assist with creating a package that meets your requirements and understand the costs for accommodations, flights, transportation, resort fees, and more. Please contact our office for the latest deals and packages. Our owner and Hawaii travel agent, Lia Vincent, having traveled to Hawaii several times, specializes in all things Hawaii!
LET HAWAII HAPPEN
Six Hawaiian Islands. Six unique experiences. Sacred valleys, active volcanoes, cascading waterfalls and humpback whales playing in warm Pacific waters. Visit historic landmarks and experience legendary golf courses, surfing and snorkeling. Immerse yourself in cultural experiences steeped in tradition. Home to world-class resorts and spas, Hawaii offers a warm and inviting Aloha Spirit and promises an unforgettable vacation. And while this brochure showcases a wide variety of destinations, resorts and activities, please note that our entire portfolio includes even more than what is featured here!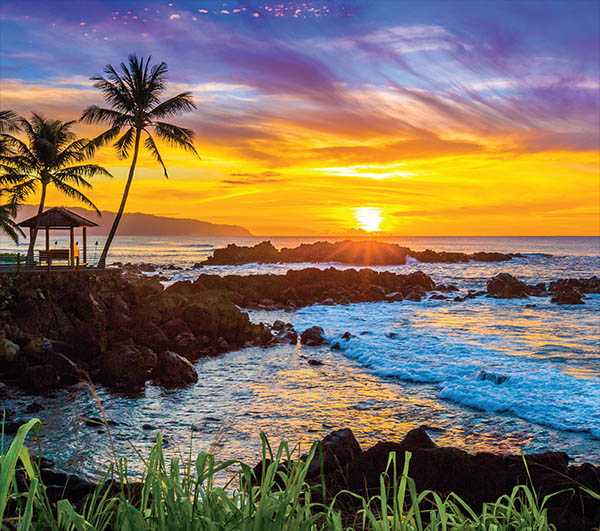 Trust the travel experts when it comes to booking memorable vacations to Hawaii, offering everything needed, including:
• Best Price Guarantee: our promise to deliver the best price on your vacation package—guaranteed! Should you find a lower price on the same vacation package, we'll try and match it!


• Exclusive hotel rates on air-inclusive package vacations at select resorts


• Direct connectivity with hotels to offer dynamic rates, inventory and instant confirmation


• Activities, tours and excursions, including luaus with premium seating


• Extraordinary customer service


• Customized itineraries


• Multi-island vacations including inter-island transportation


• Added values, including free nights, resort credits and more


• NCL Hawaiian Island cruises year-round from Honolulu & pre/post stay options
Vincent Vacations offers the ultimate peace of mind with round-the-clock customer service and travel protection plans to help protect your investment.
FUN FOR ALL AGES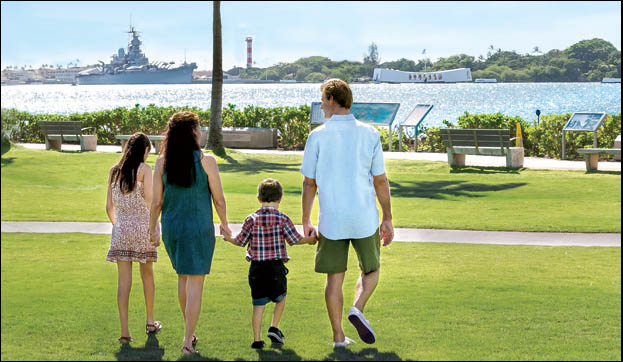 Relax and take some adult time as your children discover the island culture in supervised children's programs. Children will have a great time with kids their own age, learn valuable lessons and create memories that will last a lifetime.
GROUPS AND BOUTIQUE GROUPS
Big plans or intimate gatherings? Vincent Vacations has more than 60 years of experience accommodating the individual travel needs of groups large and small. Call upon our Groups Department for gatherings needing 10 rooms or more. Our Boutique Groups Desk is just the right size for smaller get-togethers beginning with as few as five rooms.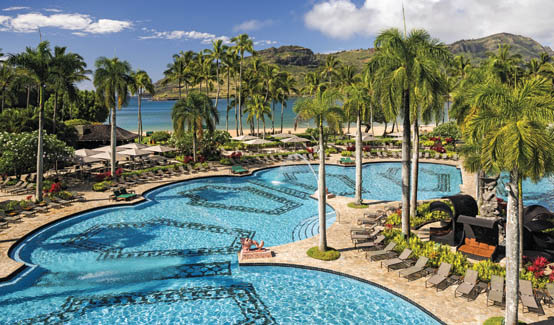 LUXURY SPA AND GOLF RESORTS
Restore your spirit at luxurious full-service spas featuring massages with exotic island ingredients, body wraps, fitness classes, saunas and whirlpools and more. Many spas offer traditional beauty services as well. Love golf? Hawaii offers many world-class golf courses designed by legends such as Arnold Palmer and Jack Nicklaus.
LAST-MINUTE TRAVEL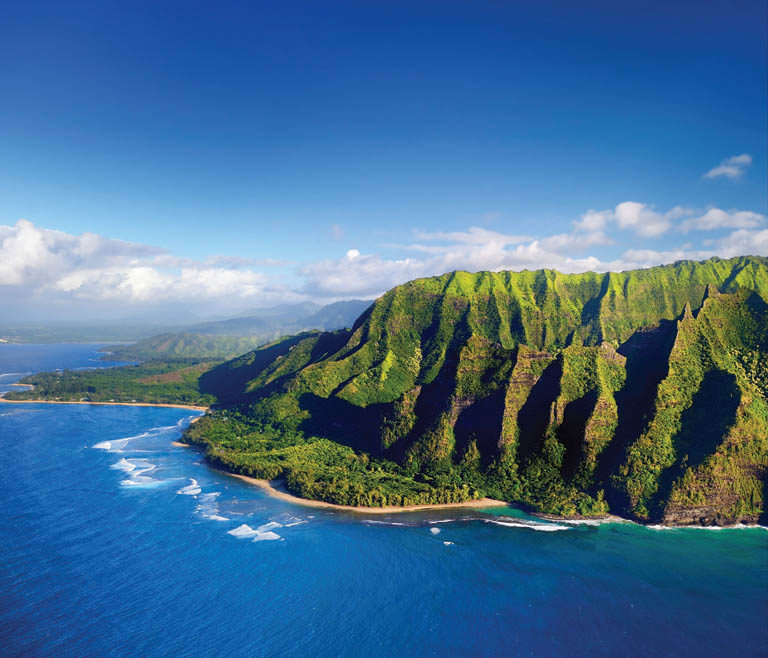 Making vacation reservations early helps ensure the best selection and availability. However, sometimes you just have to seize the day. As "last-minute specialists," we can make your reservations right up to and including the day of departure.
ACTIVITIES, EXCURSIONS AND SIGHTSEEING
Whether your passion is touring historic sites, snorkeling, surfing or exploring a rainforest, Hawaii has it all. Pleasant Holidays offers the highest quality and safest activities and excursions from reputable companies who call the islands home. For the best selection and availability, ask your travel advisor to reserve your activities in advance. Need more time to decide? Visit PleasantActivities.com or stop by one of our Hawaii Activity Centers conveniently located throughout the islands.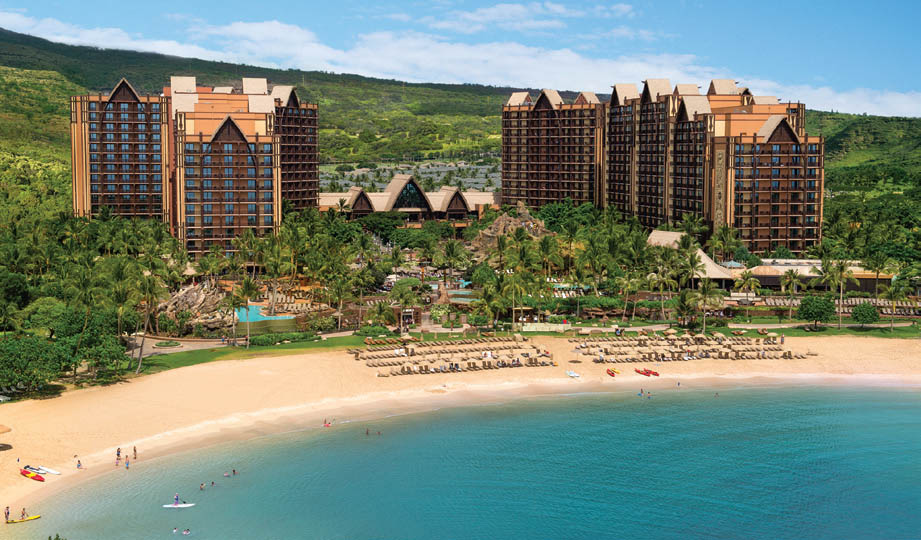 COMPLETE CRUISE VACATIONS MADE EASY
Vincent Vacations' complete cruise vacation packages feature everything you need in one convenient location. Book flights on all major airlines, transfers and car rentals, onboard cruise accommodations, informative excursions and tours, cruise travel protection coverage and more in one transaction. Plus ask about extending your cruise vacation with pre- and post-cruise hotel stays. Whether you want to explore the exciting sights and delights of Honolulu on Oahu (your embarkation port city) or book inter-island flights to delve deeper into the natural wonders of one of the neighbor islands, Vincent Vacations makes it easy to let the vacation fun last longer
CELEBRATIONS
Whether you're planning a romantic honeymoon, destination wedding or bachelor/bachelorette party; marking a milestone birthday; honoring an anniversary with a vow renewal; or gathering the generations for an epic family reunion, the experts at Vincent Vacations can assist you with all your travel needs for a memorable event in the perfect setting.
HONEYMOONS
Our complimentary registry lets your guests gift you the honeymoon you've always wanted, including a multi-island itinerary that lets you explore all the variety and beauty that Hawaii has to offer. Browse through our sample honeymoon registries for ideas, and then create your own wedding website and honeymoon registry to share. Your travel advisor can even help book all your arrangements. Visit https://pleasantholidays.honeymoonwishes.com Plus many hotels and resorts are just as romantic as you are, offering special amenities for honeymooners and anniversary couples, including intimate beachfront dining, luxurious couple's spa treatments, floral arrangements and champagne breakfasts in bed.
ROMANCE VACATIONS
A romance vacation provides the perfect opportunity to remember when...when you met, when you fell in love, when you knew this was the one love that would last a lifetime and beyond. Want to make sure that the escape is everything you both want? A Vincent Vacations gift certificate lets you plan your romantic getaway together.
DESTINATION WEDDINGS
Say "I do" with a beachfront ceremony with a stunning view. Vincent Vacations makes destination wedding travel arrangements easy with assistance available by phone or convenient online services available 24/7.
SAME-SEX WEDDINGS
Hawaii is also the ideal place for same-sex couples to celebrate their lifelong commitment, extending its signature Aloha Spirit to LGBTQIA couples and their families and friends to ensure that all feel welcome.
Private Tour
A private tour is a great way to travel. It's also the best way to see the islands. You'll get exclusive access to places and events that are not available in a group tour. Plus, you can move around at your own pace—and even visit multiple destinations on one day!
If you want a customized adventure, explore our Private Tours below:
Big Island Private Tour

Maui Private Tour

Kauai Private Tour
Transportation
If you want to hit the road on your own, renting a car is an option. You can rent a standard vehicle, or if you're feeling adventurous, why not try something more unique? A bike or scooter are also excellent options for exploring Hawaii's beautiful landscapes.
If you'd rather not drive yourself around, there are plenty of other ways to get around the islands. If going by land isn't up your alley (and we don't blame you), there are plenty of other transportation options available:
Renting a limo or party bus is another fun way to get around Hawaii! Limos come in all shapes and sizes—get one with several seats if traveling with your friends, or go big by renting out an entire party bus that can fit up to 18 people! Party buses come equipped with sound systems and TVs so everyone on board can enjoy their favorite movies while they cruise around town.

Buses are another great way to explore Hawaii without having to worry about driving yourself! There's no need for reservations; simply head over near Ala Moana Center and hop on board one of these convenient shuttles for cheap fares that'll take care of getting where ever it is that takes your fancy (or just getting back home).
Limousine Service
If you're looking for a travel agency in Hawaii, our experts have the answers to your questions. What is a limousine service? What does it do? How is it different from other forms of transportation? And how do I book one? We'll cover all that and more below!
Limousine services are luxury cars that can be booked through an agency or directly with the company. They typically come in either sedan or SUV form, and they're usually black or white with tinted windows so you can have privacy as you go from place to place. You'll find that they're also equipped with features like satellite radio, Wi-Fi access and USB ports so passengers can charge their phones during their trip!
What makes a limo different from other types of vehicles? The biggest difference is its size—most people think "limo" when they hear the word "luxury." This helps make sure everyone has enough space inside to feel comfortable during their trip (and possibly even fall asleep :)). Additionally, most limos come equipped with top-of-the-line audio systems so passengers can listen to music while enjoying the sights around them!
Airport Shuttle
Airport Shuttle Service
You will be greeted at the airport and transferred to your hotel, or if you are staying with us, you can take a shuttle from the airport to our office where we will greet and assist you. We also offer transportation to and from all other nearby attractions such as Pearl Harbor, North Shore Volleyball Tournament, Polynesian Cultural Center and many others.
Hawaii Car Rental
Door to Door Transportation
Door to door travel is a great way to get around in Hawaii. It's convenient, efficient and gets you where you need to go quickly. With our door to door transportation services, we'll make sure that your pickup and drop off are taken care of with ease. We can also arrange transportation from the airport or hotel to a restaurant or beach location!
Van Service
Van Service is a service that provides transportation to and from popular places in the area. It can be used for travel to and from the airport, as well as a service that picks up and drops off passengers at various locations around Hawaii.
Car Rental with Driver
There are many reasons to rent a car in Hawaii. One of the most common is so you can do your own exploring, without having to worry about navigating the island's roads and traffic. But if you're still not convinced that it's right for you, here are some other reasons:
You're visiting multiple islands and want to see as much of each one as possible

You have become sick or injured while traveling, and would rather spend time recovering than being stuck in a tour group with lots of other people who might be sick or injured (or worse)

There's no way around it: Some people just don't like tours!
Aloha
Hawaii is the 50th state of the United States of America. The capital city of Hawaii is Honolulu, while its largest city is Kahului. Hawaiians are an indigenous Polynesian ethnic group that can be found throughout the Pacific Ocean and parts of Asia, particularly in Tahiti, Japan and New Zealand.
Hawaii's tourism industry makes up 24% of its economy; according to numbers provided by TripAdvisor, over 8 million tourists visit Hawaii each year in order to explore its diverse culture and attractions like volcanoes or botanical gardens.