What's Cooking at Hoop-Dee-Doo Musical Revue Reopening June 23-Disney Packages and News
Click on the Disney news article or a category learn more. We recognize that Disney vacations are not just an investment, but often the highlights of our lives, and we take that responsibility seriously. We want to ensure you have the best Disney experience.
Interested in Disney jobs? Click here to learn:
How to Become a Disney Travel Agent
---
What's Cooking at Hoop-Dee-Doo Musical Revue Reopening June 23
June 7, 2022
The wait is nearly over! It's almost time to raise the curtain and bring on the food once again at a true classic at Walt Disney World Resort. Hoop-Dee-Doo Musical Revue will soon be opening its doors once again on June 23 for a musical extravaganza accompanied by a family-style feast. Over at Disney's Fort Wilderness Resort & Campground, Guests will find Pioneer Hall and within its walls the Pioneer Hall Players who are ready to dance and sing their way into the hearts of our Guests!
The Hoop-Dee-Doo Musical Revue plays host to some of the best comfort food around. As the gang brings on the tunes, the servers bring on the food. Not to mention, it's all-you-care-to-enjoy with fountain drinks and for those over 21, red and white sangria, draft beer, and wine are also included!
Whether Guests have never experienced it before or they've been longing for its return, this outing is not one to be missed upon reopening.
Alrighty, it's showtime! Let's get into the food and drinks soon to be served up at Hoop-Dee-Doo Musical Revue.
Once Guests sit down, they better have your appetite ready because the feasting begins right off the bat. The Hoop Salad is simple yet incredibly satisfying with the signature "hoop" vinaigrette topped with sharp white cheddar, cucumbers, and tomatoes. The House-made Cornbread with delicious honey butter is to die for. Guests can also nibble on the tasty Creamy Coleslaw before the main course graces their table.
The tastebuds are in for a real treat because once Guests see what dishes will lie before them, they'll want to chow down immediately! First up, we've got the Pecan-smoked BBQ Pork Ribs with BBQ sauce. This dish is a BBQ-lovers dream with delicious flavors that just melt in the mouth. The other main plate is the one, the only – the Legendary Fried Chicken – and it tastes just like how it sounds … legendary.
What dinner is complete without some yummy side dishes? Hoop-Dee-Doo brings its A-game to the stage with its accompaniments. The Cornbread-crusted Macaroni and Cheese is an explosion of flavors and truly is the ultimate comfort food and the Home-style Mashed Potatoes pair perfectly with the fried chicken and pork ribs. And rounding out the sides is a classic – Cowboy Beans because you can't have some BBQ without some beans!
And now for the grand finale, the delectable 'Ma's Famous Strawberry Shortcake topped with whipped cream and strawberries. This can't-miss dessert is a staple of Pioneer Hall and is the perfect way to finish up your foodie evening.
Guests with dietary needs or restrictions for any of these eats should let the chef know when they check-in and they'll get an alternative dish that's just as delicious to enjoy while watching the show!
Now that we've talked about the food, we've got to discuss the drinks! In addition to the included beverages Guests can enjoy, there are a few new adult beverage options to sip on for an added cost. Try the new The Giddy-Up cocktail featuring the hall barkeep's blend of Tito's Handmade Vodka, Minute Maid Premium Lemonade, and freshly brewed iced tea. Guests can also choose from an assortment of locally crafted beers including Tampa Bay Brewing Elephant Foot IPA, Cigar City Jai Alai IPA, Cigar City Maduro Brown Ale, Orange Blossom Pilsner, Central 28 UnderDuck Lager, and 3 Daughters Brewing Blonde Ale.
(Note: All offerings are subject to change.)
Categories:
resort hotels
,
dining
---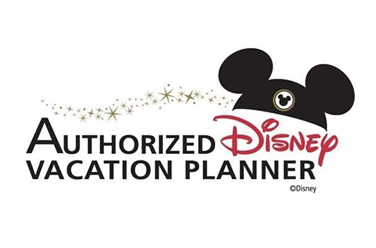 Vincent Magical Vacations - Authorized Disney Vacation Planner
Questions? Call us at
1 (888) 976-0061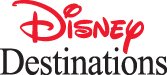 No-Obligation Disney Vacation Quote Request Forms
Select your Disney Destination below, fill out the simple request form to receive your no-obligation vacation price quote from Vincent Magical Vacations
For Groups of 10 or more rooms, or 8 or more Cabins, please use of Group Form
Click Here for our Group Department
Where do you want to go?

Click here for a Walt Disney World Vacation Price Quote

Click here for a Disneyland Resort Vacation Price Quote

Click here for a Disney Cruise Line Vacation Price Quote

Click here for an Adventures by Disney Vacation Price Quote

Click here for an Aulani Vacation Price Quote

Click here for an Universal Parks & Resorts Vacation Price Quote

Book with Confidence!
Vincent Magical Vacations is a Gold EarMarked Travel Agency
One of The Highest Distinction Awarded to Travel Agencies from the Walt Disney Travel Company
To learn more about planning a Walt Disney World Resort vacation, contact one of our Vincent Magical Vacations Representatives directly, or call 1-888-976-0061

Click here for a No Obligation Disney Vacation price quote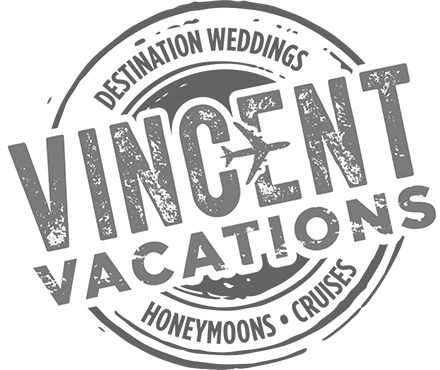 For more than Disney, visit our Vincent Vacations website.