Travel to The Baltics with National Geographic Expeditions-Disney Packages and News
Click on the Disney news article or a category learn more. We recognize that Disney vacations are not just an investment, but often the highlights of our lives, and we take that responsibility seriously. We want to ensure you have the best Disney experience.
Interested in Disney jobs? Click here to learn:
How to Become a Disney Travel Agent
---
Travel to The Baltics with National Geographic Expeditions
June 29, 2023
National Geographic Expeditions recently announced an amazing lineup of itineraries with departures beginning in 2024: Bhutan, Colombia and the Baltics. The beauty and significance of the Baltics will be inspirational for enthusiasts of dramatic architecture, history and nature on the 11-day tour.
First Stop: Lithuania, the Southernmost Baltic State
The trip begins in Vilnius, Lithuania's capital, and a visit to St. Anne's Church, Gediminas Tower and Gates of Dawn. A privately guided tour of the Grand Duke Palace and a fascinating talk by a National Geographic Expert will propel guest's exploration of this city, historically traced back to 1569 as the Polish-Lithuanian Commonwealth. In the evening, guests will have time to explore Lithuania on their own or with their travel-mates.
The next day, be prepared to be awestruck by the Trakai Castle which sits on a small island in Lake Galve. During a privately guided tour, guests will learn that the construction of this beautiful red Gothic brick castle commenced in the 14th century and how it survived attacks in the 1300s. Its first two phases were completed around 1409, the third phase in the 15th century and it was rebuilt in the 1950s. Today, its beauty stands as a testament to the Lithuanian people. Guests will also visit the Ninth Fort and learn of its somber history during a stop at the Monument for the Commemoration of the Holocaust Victims.
During the following two days, guests will enjoy a ferry ride to the Curonian Spit, a UNESCO World Heritage Site, a visit to the Amber Museum, and the Hill of Crosses – all immersive experiences in local culture with tremendous landscape views.
Discover Latvia and Its Coastal Peninsula
Latvia is known for its wide beaches, sprawling forests and stunning architecture. The country also boasts an incredible lineup of UNESCO World Heritage Sites that guests will explore along the way, including the 18th-century Rundale Palace (often called the Versailles of the Baltics) and its collection of more than 2,300 varieties of roses, Riga Castle and Riga Central Market, the largest market and bazaar in Europe.
But we're not done with castles yet! Guests will also enjoy privately a guided tour of the medieval Cesis Castle, one of Latvia's most iconic and best-preserved castles, before heading to the Gutmanus Cave and a ride on the Gauja Valley cable car through the Gauja National Park.
Estonia: The Northernmost Baltic State Bordering the Baltic Sea and Gulf of Finland
Estonia, the northernmost of the Baltic states, is surrounded by the water to the north and to the west. Here, guests will be captivated by the architectural details. In Tallinn, guests will tour the Art Nouveau district, and in the coastal town of Parnu enjoy a walk among the timbered villas and neoclassical spa buildings. Back in Tallinn, the winding cobblestone streets of Old Town and the Medieval Tallinn in Old Town seemingly transport guests to another time.
At the Rocca al Mare district in Tallinn on the picturesque Kopli Bay, a visit to the Estonian Open Air Museum inspires with its living museum of the people and cultures across Estonia. The museum is a representation of life dating back to the 18th century, including farmhouses, a church, schoolhouse, fire station, fishing sheds and more.
National Geographic Expeditions Takes Travelers Around the World
The highlights above are just a sampling of places guests will visit! There is much to experience in Estonia, Lithuania and Latvia.
With hundreds of trips and more than 140 itineraries to choose from, National Geographic Expeditions takes travelers to all seven continents and to more than 80 destinations around the world. Access and knowledge are foundational to each itinerary, plus a portion of every trip booked goes back to support the National Geographic Society.
Categories:
itineraries
---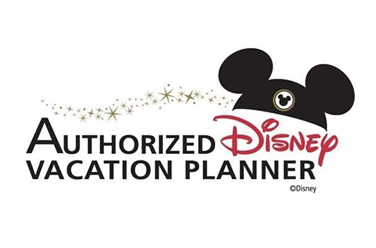 Vincent Magical Vacations - Authorized Disney Vacation Planner
Questions? Call us at
1 (888) 976-0061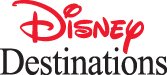 No-Obligation Disney Vacation Quote Request Forms
Select your Disney Destination below, fill out the simple request form to receive your no-obligation vacation price quote from Vincent Magical Vacations
For Groups of 10 or more rooms, or 8 or more Cabins, please use of Group Form
Click Here for our Group Department
Where do you want to go?

Click here for a Walt Disney World Vacation Price Quote

Click here for a Disneyland Resort Vacation Price Quote

Click here for a Disney Cruise Line Vacation Price Quote

Click here for an Adventures by Disney Vacation Price Quote

Click here for an Aulani Vacation Price Quote

Click here for an Universal Parks & Resorts Vacation Price Quote

Book with Confidence!
Vincent Magical Vacations is a Gold EarMarked Travel Agency
One of The Highest Distinction Awarded to Travel Agencies from the Walt Disney Travel Company
To learn more about planning a Walt Disney World Resort vacation, contact one of our Vincent Magical Vacations Representatives directly, or call 1-888-976-0061

Click here for a No Obligation Disney Vacation price quote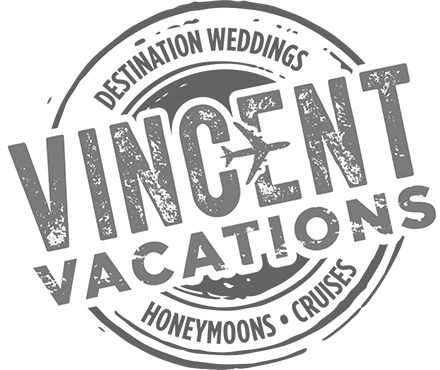 For more than Disney, visit our Vincent Vacations website.