New Look at "Steamboat Willie" Splash Pad at The Villas at Disneyland Hotel-Disney Packages and News
Click on the Disney news article or a category learn more. We recognize that Disney vacations are not just an investment, but often the highlights of our lives, and we take that responsibility seriously. We want to ensure you have the best Disney experience.
Interested in Disney jobs? Click here to learn:
How to Become a Disney Travel Agent
---
New Look at "Steamboat Willie" Splash Pad at The Villas at Disneyland Hotel
May 19, 2023
Mickey Mouse captured the heart of audiences everywhere with his nautical shenanigans in the iconic Walt Disney Animation Studios short, "Steamboat Willie." Soon you will be invited to join his zany steamboat journey in a brand new splash pad at The Villas at Disneyland Hotel dedicated to the endearing creativity and adventurous spirit of everyone's favorite deckhand!
Beginning on September 28, 2023, Guests staying at this exciting new Disney Vacation Club property will have the opportunity to bask in the California sun in the brand-new Palette Pool area, an inviting oasis designed for relaxation and play.
The new refreshing retreat includes the Palette Pool, Palm Breeze Bar, and a whimsical splash pad incorporating elements from "Steamboat Willie."
As you can see in the brand-new animation below, a large grayscale model inspired by the boat in "Steamboat Willie" will be helmed by none other than Mickey Mouse as it springs to life with imaginative water play features. From the boat's cascading waterfall, misty fog effects rising from the boat's funnels and variety of pop jets and fountains, little ones are sure to have a splashtastic time!
Guests will be able to soak up more inspiration by taking a dip in the crystal-clear, palette-shaped swimming pool or by recharging in the rainbow glow of multicolored lounge areas in this mid-century modern hangout.
Guests can also enjoy refreshing drinks and snacks at Palm Breeze Bar. This delightful outdoor venue will feature modern decor inspired by the imaginative artistry of Disney Legend, Mary Blair. You may recognize Mary Blair's quirky designs from the timeless attraction, it's a small world or the fanciful murals in the Grand Canyon Concourse at Walt Disney World's Contemporary Resort Hotel. However, her unique styling and bold use of color influenced the artistry of so many Disney Animation films, including some featured in the rooms at the Villas at the Disneyland Hotel!
And the Disney magic continues long after the sun sets on the Palette Pool. Families can watch their technicolor dreams come true as the Steamboat Willie splash pad transforms from black and white to vivid colors with the help of some artistic lighting.
The Villas at Disneyland Hotel will be the fourth tower at the award-winning Disneyland Hotel, offering more than 340 rooms and welcoming guests to a variety of villa-style themed accommodations featuring just-like-home amenities. Each room will showcase modern décor inspired by Disney Animation classics such as "The Jungle Book," "Sleeping Beauty," "The Princess and the Frog," "Fantasia" and more.
We cannot wait for your story to begin at the Villas at Disneyland Hotel when it opens on September 28, 2023!
Categories:
disneyland resort hotels
---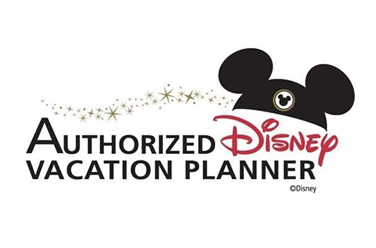 Vincent Magical Vacations - Authorized Disney Vacation Planner
Questions? Call us at
1 (888) 976-0061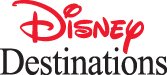 No-Obligation Disney Vacation Quote Request Forms
Select your Disney Destination below, fill out the simple request form to receive your no-obligation vacation price quote from Vincent Magical Vacations
For Groups of 10 or more rooms, or 8 or more Cabins, please use of Group Form
Click Here for our Group Department
Where do you want to go?

Click here for a Walt Disney World Vacation Price Quote

Click here for a Disneyland Resort Vacation Price Quote

Click here for a Disney Cruise Line Vacation Price Quote

Click here for an Adventures by Disney Vacation Price Quote

Click here for an Aulani Vacation Price Quote

Click here for an Universal Parks & Resorts Vacation Price Quote

Book with Confidence!
Vincent Magical Vacations is a Gold EarMarked Travel Agency
One of The Highest Distinction Awarded to Travel Agencies from the Walt Disney Travel Company
To learn more about planning a Walt Disney World Resort vacation, contact one of our Vincent Magical Vacations Representatives directly, or call 1-888-976-0061

Click here for a No Obligation Disney Vacation price quote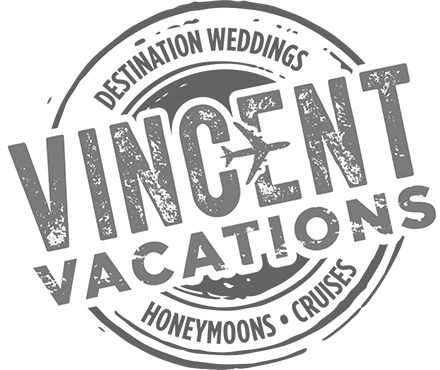 For more than Disney, visit our Vincent Vacations website.