Calling All Explorers: Visit Colombia with National Geographic Expeditions-Disney Packages and News
Click on the Disney news article or a category learn more. We recognize that Disney vacations are not just an investment, but often the highlights of our lives, and we take that responsibility seriously. We want to ensure you have the best Disney experience.
Interested in Disney jobs? Click here to learn:
How to Become a Disney Travel Agent
---
Calling All Explorers: Visit Colombia with National Geographic Expeditions
June 23, 2023
¡Nos vamos a Colombia! From gorgeous coastlines to lively culture, Colombia is one of the most unique, historic and diverse countries in the world. With its history dating back thousands of years, there is so much to see, taste and experience, and with National Geographic Expeditions, guests will explore Colombia with the leading experts who bring the location to life.
We're excited to share that our new Signature Land trip, Colombia: Connections to the Land and the Past, will embark in 2024! This nine-day, eight-night itinerary is bursting with exciting activities and learning opportunities – perfect for curious explorers. Plus, traveling with a National Geographic Expert will take you deeper into Colombian culture.
Fascinating behind-the-scenes insight from the Experts help to set up the experiences in the days ahead. From photographers to naturalists and local experts, these expeditions are brimming with access and knowledge!
Let's begin in Bogota
There's no better place to kick off this itinerary than in the country's capital: Bogota. This bustling and beautiful hub has so much to offer travelers.
Guests start their day at Paloquemao Market, one of the largest food markets in Bogota. With a private tour, they'll navigate the aisles as they sample delicious fresh fruits, and not only admire but also learn about the diversity of the vibrant local flowers that fill the market – all before embarking on a walking tour of the city's historic plazas and landmarks.
In the afternoon, enjoy a tour of Museo del Oro (an amazing collection of pre-Columbian gold relics from indigenous Muisca people), then settle back into the comfort of the hotel for an impactful talk from a National Geographic Expert – the first of three fascinating Expert talks along the way.
Get caffeinated in the Coffee Region
Guests will experience coffee production first-hand at a fourth-generation, family-owned coffee farm in the Coffee Cultural Landscape of Colombia, a UNESCO World Heritage Site. This is an incredible chance to understand the process – from growing beans to roasting – in one of the top coffee producing countries in the world.
Discover biodiverse and beautiful surroundings
The expedition will also take guests to breathtaking natural areas, such as the Cocora Valley. This lush green valley is home to towering, 125-foot wax palms, Colombia's national tree. Colombia is one of the most biodiverse countries in the world – so this is a nature-lover's dream.
Then, guests will explore Tayrona National Park with a naturalist, hearing all about the surrounding environment. Be on the lookout for endemic cotton-top tamarins and more than 280 species of birds! Nearby, travelers also visit Taironaka Village, where they can see the ruins of a historic indigenous community and meet members of the Kogi community, who are descendants of the Tairona culture.
Channel your inner explorer
Other unique cultural experiences include a visit to the Carnaval Museum in Barranquilla, where travelers will hear about the iconic celebration recognized by UNESCO as an Intangible Cultural Heritage. And for the final two days of the trip, dive deep into important history, famed architecture and local fare while exploring Cartegena.
From a walking tour of the historic Walled City to following the footsteps of the influential Colombian writer Gabriel Garcia Márquez, there's so much to do and see in this area.
On the final full day, guests will take a short coach ride to nearby San Basilio de Palenque, known for being the first free town for enslaved people in the Americas. Here, they'll learn about its rich African roots and music, taste regional food and even step into the ring at a local boxing studio.
We can't wait for your guests to enjoy all that the National Geographic Expeditions Colombia itinerary has to offer in 2024. For details, visit nationalgeographicexpeditions.com.
Categories:
itineraries
---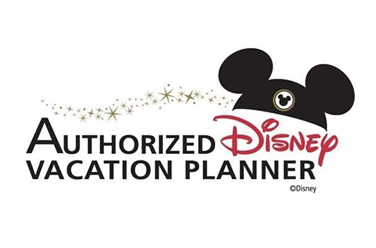 Vincent Magical Vacations - Authorized Disney Vacation Planner
Questions? Call us at
1 (888) 976-0061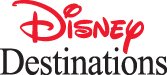 No-Obligation Disney Vacation Quote Request Forms
Select your Disney Destination below, fill out the simple request form to receive your no-obligation vacation price quote from Vincent Magical Vacations
For Groups of 10 or more rooms, or 8 or more Cabins, please use of Group Form
Click Here for our Group Department
Where do you want to go?

Click here for a Walt Disney World Vacation Price Quote

Click here for a Disneyland Resort Vacation Price Quote

Click here for a Disney Cruise Line Vacation Price Quote

Click here for an Adventures by Disney Vacation Price Quote

Click here for an Aulani Vacation Price Quote

Click here for an Universal Parks & Resorts Vacation Price Quote

Book with Confidence!
Vincent Magical Vacations is a Gold EarMarked Travel Agency
One of The Highest Distinction Awarded to Travel Agencies from the Walt Disney Travel Company
To learn more about planning a Walt Disney World Resort vacation, contact one of our Vincent Magical Vacations Representatives directly, or call 1-888-976-0061

Click here for a No Obligation Disney Vacation price quote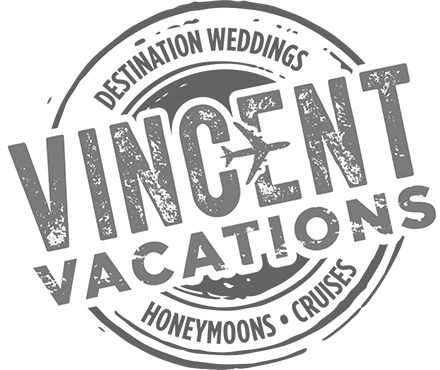 For more than Disney, visit our Vincent Vacations website.