Why I Travel With My Daughter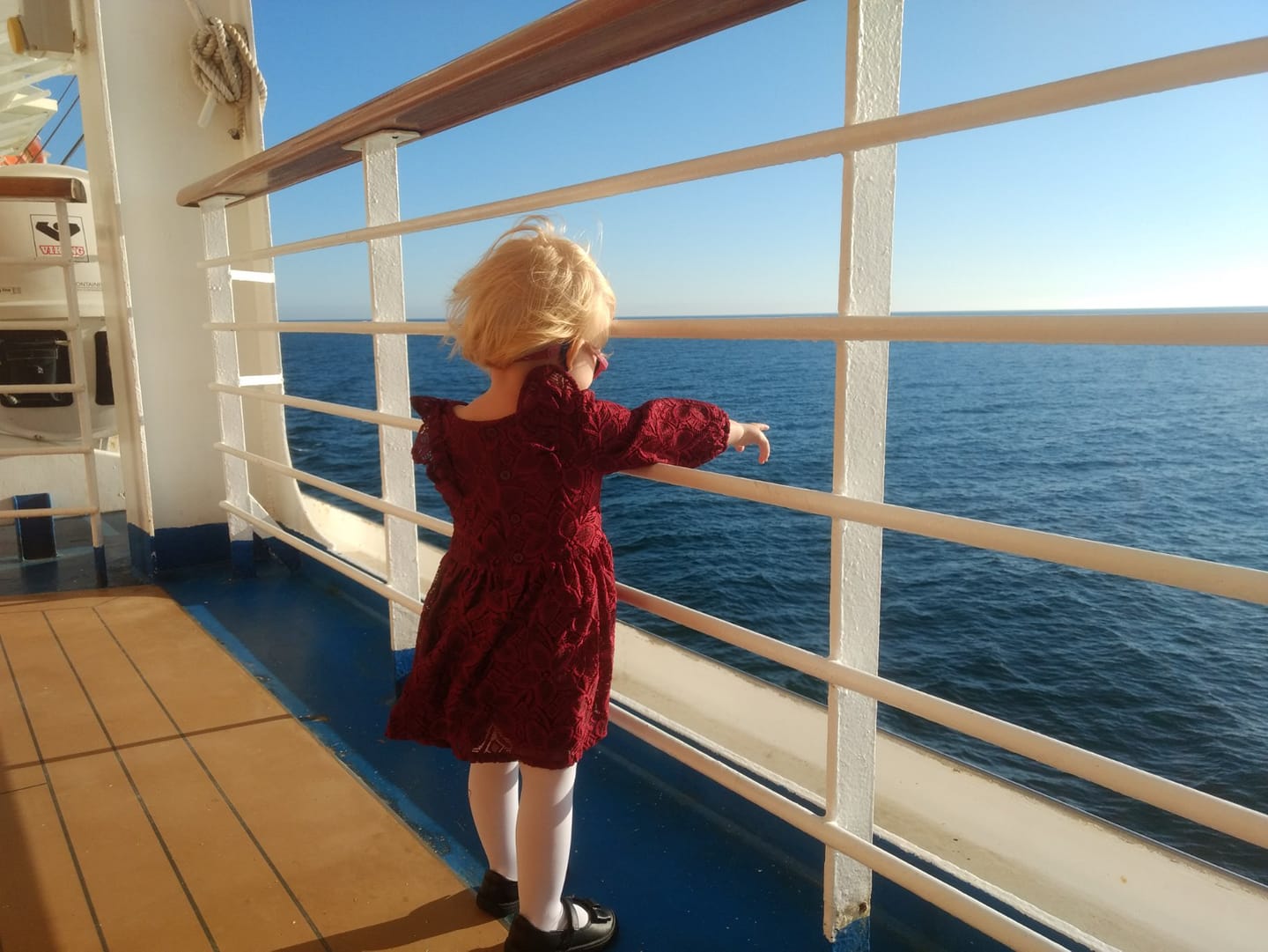 Traveling with a toddler is like A Tale of Two Cities.... 'It was the best of times, it was the worst of times' Haha! No, really, I love traveling with my daughter.  Are there challenges? For sure! Public meltdowns aren't fun for anyone, time differences can be challenging, and pressing pause for nap time can be a downer sometimes.

But it's 100% worth it all.

My husband and I recently took my daughter on her first cruise to Alaska. We had so much fun with my daughter on this trip. So often people comment 'oh she won't remember the trip'. But you know what? We will remember. We'll remember all the little moments of experiencing the world through her eyes.

We'll remember her...
Waking up every morning and saying 'I on toot toot boat!'
Playing with the sled dog puppies and giggling when the mama dog licked her face
Running to the balcony to see the other ships go by
Seeing a bear catch a fish and saying 'I want another bear!'
The first time she saw a whale
Chasing birds on the deck
Eating ice cream after EVERY meal

She might not remember it but we'll tell her stories of her first cruise for forever. And certainly she'll be influenced by all the new foods she ate, people she met, and experiences she had. Traveling with a young kid isn't always easy, but it's so worth it.

Do you want to travel with your children? I'd love to help your family discover the best family-friendly destinations, resorts, and cruises! Or maybe you're thinking of taking them someplace magical with a certain mouse? I'll help with all of the details! Contact me to start planning!


Jessica Riediger
Why I Travel With My Daughter
Edmond, OK Travel Agent Near Me
Share :

For years I used to say "If I weren't in education, I would be a travel agent!" and in 2017, my dream of becoming a travel consultant came true! After years traveling to Italy, Mexico, Russia, and taking Caribbean and Alaskan cruises I became an Independent Consultant. One of my favorite destinations is the Amalfi Coast in Italy. Is this on your bucket list? I'd love to make this a reality for you! Alaska was so incredible that I've cruised there twice. Helping clients select the perfect itinerary, cruise line, and ship brings me so much joy. I love relaxing at a great all-inclus... Read More >>>

An expert destination wedding travel agent near me with five star luxury travel packages with a luxury travel company, Vincent Vacations.