I was SO wrong about cruising Alaska!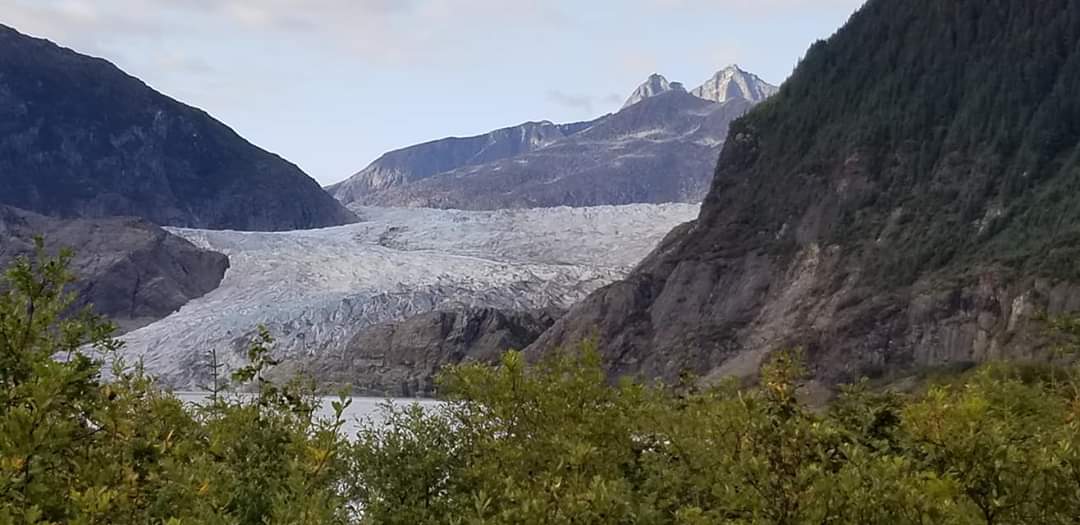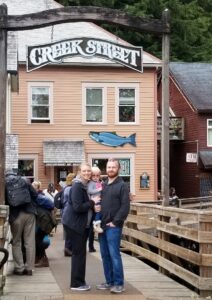 I was worried that on my second Alaskan cruise I would find the ports repetitive and boring since I had already been there.  I was SO wrong.  Every port had something to offer that I didn't get to experience last time-different excursions, different restaurants, and different wildlife.  On my first cruise, I sailed Holland America in June, and this time I cruised on Princess in September.  The weather was absolutely beautiful in September! It was cool but not cold and the leaves were just beginning to change.
Balcony vs. Ocean View Ya'll I've done it both ways, and absolutely hands down if a balcony cabin is in your budget, you will not regret it!  We loved hanging out on our balcony with a hot cup of coffee while we cruised the inside passage, pulled into ports, or just to step outside first thing in the morning to breathe in that cool crisp air!  It was also a great place for our toddler to run around.
A few pictures from our balcony: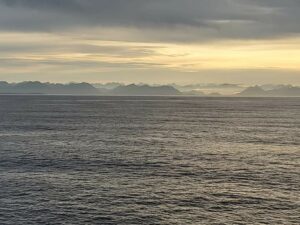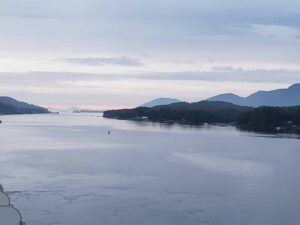 Seattle If you've never been to Seattle, arriving a couple of days prior to your cruise is a great idea. The city is easy to get around and there are plenty of sites to see: Pike Place Market, the Seattle Aquarium, Chihuly Gardens, the Seattle Japanese Garden, and many more parks and attractions.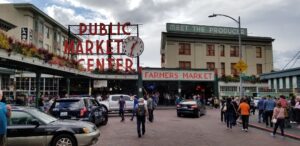 Skagway My biggest regret on our first Alaskan cruise was not doing a float plan over the Misty Fjords and I definitely wasn't going to miss it again!  The views are absolutely breathtaking and bonus-my toddler slept the entire time!  We had a delicious local lunch, I include this info for all of my booked clients in my tips sheet!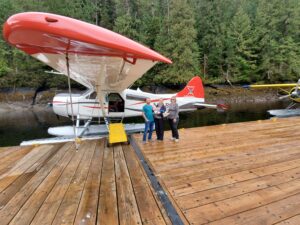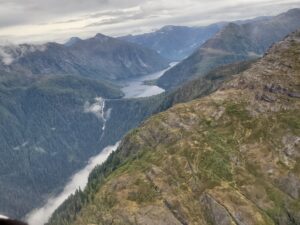 Juneau Although September isn't peak time for whale viewing, we really got a treat by seeing a pod of orcas, humpback whales, porpoises, sea lions, jellyfish, and more.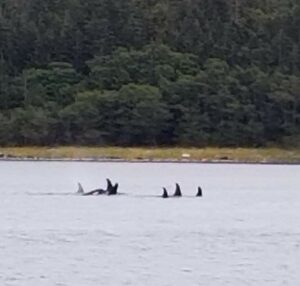 Ketchikan In Ketchikan we explored the Klondike Highway including the Klondike Suspension Bridge.  There are options for those who would like to experience the Klondike all the way into Canada-let's chat about the best way for you to explore this beautiful piece of countryside!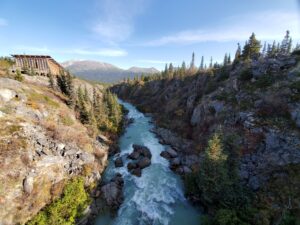 Victoria Even if you port in Victoria for just a few hours, get off the ship and explore! This was a new port for me and Chihuly Gardens at night is truly magnificent. If gardens aren't your thing, there is plenty of history, food, and shopping to experience in this lovely town!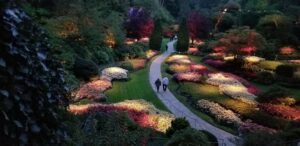 Is Alaska on your bucket list? Not sure what the right cruise line or itinerary is for you?  I'd love to help and there are no fees for my services! I've experienced multiple excursions in most of the ports, so I've got great feedback on must-dos, places to eat, and shop!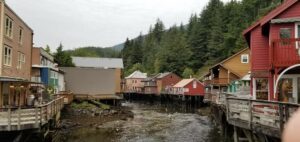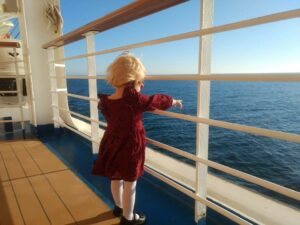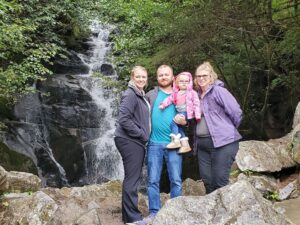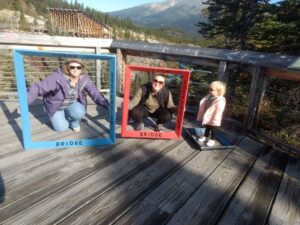 Jessica Riediger
I was SO wrong about cruising Alaska!
Edmond, OK Travel Agent Near Me
Share :

For years I used to say "If I weren't in education, I would be a travel agent!" and in 2017, my dream of becoming a travel consultant came true! After years traveling to Italy, Mexico, Russia, and taking Caribbean and Alaskan cruises I became an Independent Consultant. One of my favorite destinations is the Amalfi Coast in Italy. Is this on your bucket list? I'd love to make this a reality for you! Alaska was so incredible that I've cruised there twice. Helping clients select the perfect itinerary, cruise line, and ship brings me so much joy. I love relaxing at a great all-inclus... Read More >>>

An expert destination wedding travel agent near me with five star luxury travel packages with a luxury travel company, Vincent Vacations.