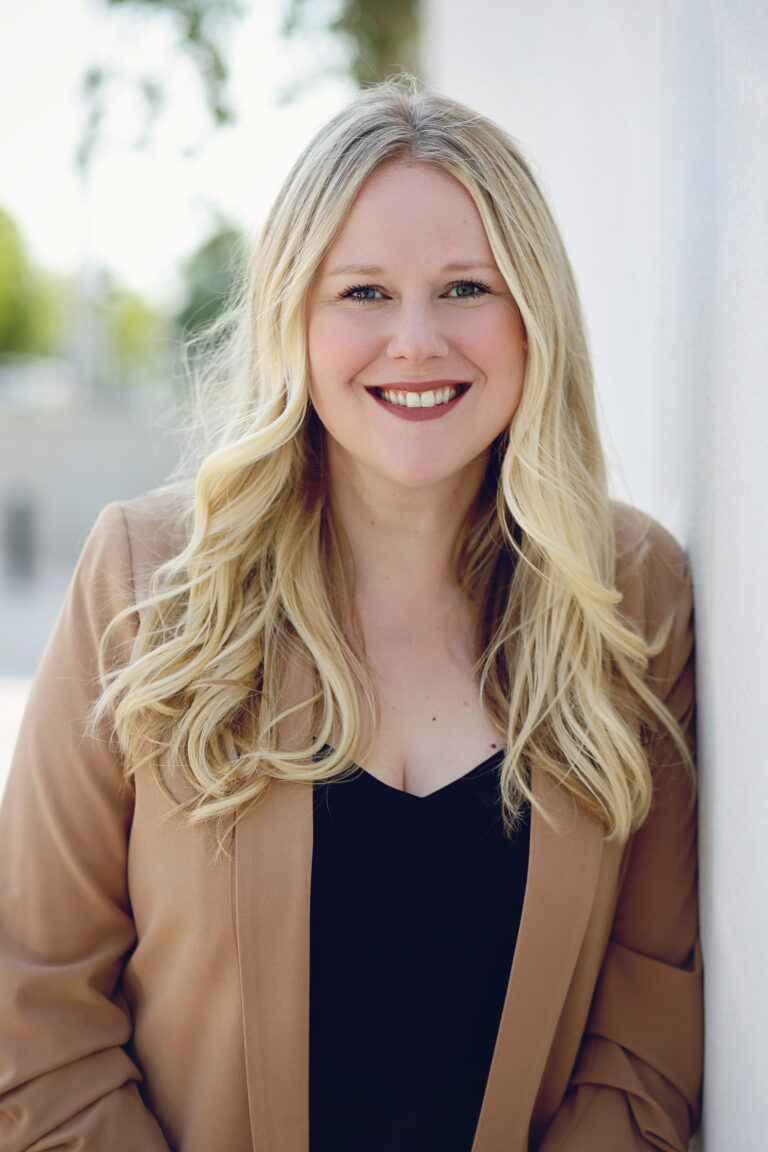 Owner, Lia Vincent.
As you know, Marival Resorts in sunny Riviera Nayarit, Mexico offer Multi-Bedrooms and many categories to fulfill the needs of all travelers. Our Resorts are All Inclusive and proudly carry our signature Home-Feeling hospitality style. Attached is our E-Brochure for the Luxury Properties.


Marival Armony Luxury Resort
Marival Armony Luxury Resort is a new, Adults-Only near Punta de Mita, sits on the most stunning beach in the whole Bay and boasts idyllic tropical & lush vibes for days! Please keep it in mind for your honeymooners, girls trips, experiential travelers, surf-riders, sun-lovers, groups of friends, families with children over 18 😉 and everyone else looking to get away!
Marival Distinct Luxury Residences
Marival Distinct Luxury Residences is an All-condo-style accommodations All-Inclusive Luxury Resort featuring up to 4 bedrooms! Perfect for your empty-nesters, golfers, Multi-gen families, girls trips, foodies, etc!
Marival Emotions Resort & Suites
Marival Emotions Resort & Suites is an All-Inclusive lively resort with hundreds of activity options for all ages, great location and beach-front and rooms that go from Resort Rooms to Suites of 1, 2 and 3 bedrooms. Perfect for multi-generational families!
NOW the UPDATES
The now Adults-Only Marival Armony Luxury All Inclusive Resort in Punta Mita, Riviera Nayarit, Mexico has news to share!

The resort is now 18+
Live dancing Music 5 nights a week at INSU Bar open until 1AM
New weekly pool party
New activities such as: Meditation classes (water healing & sound healing) Surf lessons, tequila tasting, mixology and cooking classes.
That awesome infinity pool and Swim-up Bar you see in the picture are open till 1 AM!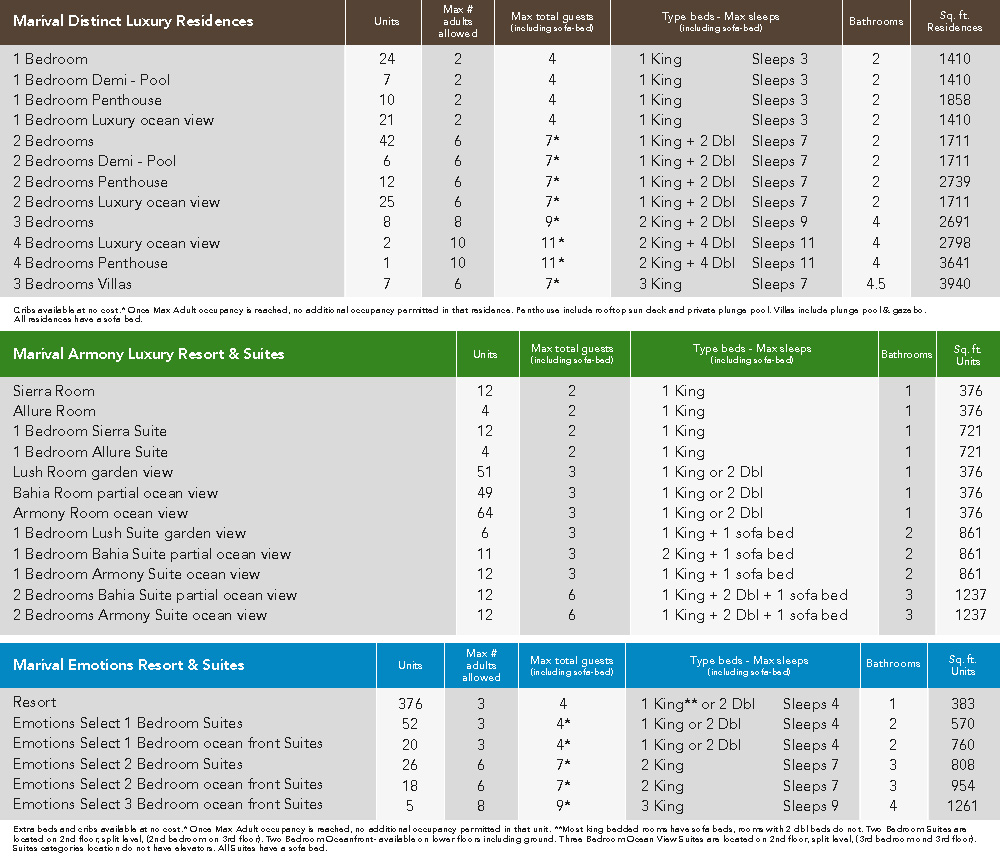 THIS IS YOUR FAMILY
The Marival family celebrates 35 years of being pioneering experts of the all-inclusive resort concept in Riviera Nayarit. Our resorts were founded to ensure a place where families and friends can meet again and again to create beautiful moments of happiness and closeness in wonderful beachfront sceneries while experiencing our authentic Home Feeling. Enjoy, relax and get ready to discover what our resorts have to offer.

LUXURY AND EXCLUSIVENESS FOR THE WHOLE FAMILY
All-Inclusive Luxury
The best family vacations are experienced at Marival Resorts.

MUCH MORE THAN AN ALL-INCLUSIVE RESORT
Enjoy the best tours and excursions; relax while your children enjoy Marival Kids; indulge yourself in a themed spa, and so much more ...
"Wow! An all-inclusive resort with gourmet food." ALWAYS MORE THAN YOU EXPECT! 2 INCOMPARABLE All-Inclusive LUXURY RESORTS MARIVAL DISTINCT LUXURY RESIDENCES In Nuevo Vallarta, you will experience luxury and comfort accompanied by our 4-diamond service and signature Home Feeling. MARIVAL ARMONY LUXURY RESORT & SUITES Located on the most beautiful beach in the bay, this resort is the perfect blend of luxury and nature in Marival Distinct Luxury Residences pool Punta de Mita.

LUXURY FOR THE Whole Family
LUXURY RESIDENCES WITH 1 TO 4 BEDROOMS
THE LARGEST SPACES YOU'RE GOING TO FIND!
Spacious, modern and luxurious Residences, Villas and Penthouses ranging from 1,410 sq. ft. up to 3,940 sq. ft., all spectacularly equipped with maximum comfort, luxury and the latest in accommodations. "If you are looking for a resort that exceeds your expectations, YOU'VE FOUND IT!"

ALL-INCLUSIVE INGREDIENTS
• Exclusive environment • 1, 2, 3 & 4 bedroom Luxury & Spacious Residences • Bedrooms with ocean views, lush gardens and pool • International Gourmet a la Carte Dinning • Domestic & International house drinks • 24hrs Room Service (10% service charge) • Taste the best wines at Brunello Wine Bar and enjoy breathtaking sunsets at Insu Sky Lounge • Mozzamare • Premium drinks • Signature cuisine • Access to the exclusive Melange World Spa with unique treatment rooms from around the globe • Fitness Center • WiFi • Access to Marival Emotions facilities • Free unlimited Golf Greens Fees at championship course; mandatory Golf access & reservation fee (transportation not included).

With this distinguished resort, the Marival family expanded their horizons to meet the needs of a more demanding and sophisticated market. Located in Nuevo Vallarta, just 15 minutes from Puerto Vallarta's International Airport, Marival Distinct offers many more options in the types of accommodation available such as spacious residences, villas, and penthouses, including some with private pools. You will feel even better than being at home. The remarkable high-level cuisine is enjoyed in five different gourmet à la carte restaurants for all tastes and needs. The ideal place for families, where luxury, elegance, and warmth are experienced to the highest level. It is an independent space, full of tranquility. Our team always treats you like you are family, giving you that Home Feeling where you and your family are the centers of the attention.

ALL-INCLUSIVE GOURMET CUISINE
À LA CARTE You can delight all your senses in our different gourmet cuisine à la carte restaurants as well as the different bars that offer premium beverages, including a Sky Lounge! DISCOVER OUR AUTHENTIC HOME FEELING Marival Distinct will become your second home thanks to the personalized service that distinguishes us from others. Discover why we are the place everyone wants to return to.

ENTERTAINMENT FOR THE WHOLE FAMILY In addition to the excellent gastronomic and beverage service we offer, the entire
family will have access to different activities and equipment such as kayaks, boogie boards, paddleboards, a Hobie cat, among many more. You can also enjoy all the activities and live entertainment offered by Marival Emotions Resort & Suites.

LARGE AND LUXURIOUS RESIDENCES
• Balcony or terrace
• Minibar stocked daily with refreshing drinks
• Coffee maker
• Flat-screen TV
• iPod dock
• Phone
• Washer and dryer
• Iron and ironing board
• Robes and slippers
• Luxury bathroom amenities
• Luxury linens
• Pillow menu
• Wi-Fi
• Safety deposit box
• Vanity bathroom mirror
• Hairdryer
• Nightly courtesies (Turndown Service)
• Hospitality area for early arrivals or late
departures (subject to availability)
ADDITIONALLY, IN SOME RESIDENCES • Private or semi-private pool
• Garden with private palapa

RESTAURANTS AND BARS
Omaggio International Restaurant
This elegant gourmet restaurant serves breakfast and à la carte meals. Each night it offers themed dinners from different cuisines from around the world.

Lemmon Grass Casual Kitchen
This restaurant is located next to the main pool where they prepare gourmet snacks during the day that can be taken to the comfort of your lounge chair. During dinner, this international restaurant offers a signature cuisine. Enjoy a different menu every night!

Insú Sky Lounge
This international restaurant is located on the top floor of the resort with its own infinity pool. Its spectacular panoramic ocean view, gourmet meals, and excellent cocktails make it the ideal location to enjoy your favorite drink.

Brunello Wine & Lobby Bar
In an elegant atmosphere, taste a fine variety of wines from our international wine cellar. Mozzamare Casual Beach Gourmet

A magical setting on the beach to savor delicious cocktails, roast marshmallows in the fire pit, dine by the pool or enjoy a romantic dinner on the beach in Nuevo Vallarta ($).

A NEW CONCEPT OF Harmony IS BORN
THE BEST LOCATIONS WITH THE BEST VIEWS HARMONY HAS BEEN TOTALLY REDEFINED NOW

The perfect balance between luxury and nature is brought to you by Marival Armony Luxury Resort & Suites, a new resort nestled a nature-filled environment in Punta de Mita.

ALL-INCLUSIVE INGREDIENTS
• Exclusive environment • Gourmet specialties à la carte and buffet • National and international house drinks • Premium drinks • Signature cuisine • Fitness Center • Water activities program, such as kayak, paddle board, boogie board and hobie cat • 1, 2 & 3 bedrooms luxurious Suites & modern contemporary rooms • Bedrooms with lush garden, partial ocean & ocean views • Enjoy breathtaking sunsets at Insú Sky Lounge • 24hrs Room Service (15% service charge) • WiFi.

This 5-star resort has more than 80 luxurious suites with 1, 2, and 3 bedrooms. Each have a balcony or terrace with stunning panoramic views. Their luxury facilities merge the incomparable beaches of the North of the bay –nestled in the lush Sierra Madrewith the elegance of a top-level resort; the perfect balance between luxury and nature in Punta de Mita.

It is the place where you become one with nature; a space to experience nature at every moment, without losing that Home Feeling so characteristic of the Marival family.

ALL-INCLUSIVE GOURMET MEALS ON THE BEST BEACH OF THE BAY A gourmet gastronomic offer that is enjoyed in 4 different restaurants and 4 bars with à la carte and buffet specialties.
DISCOVER YOUR SECOND HOME IN PARADISE You will feel better than at home thanks to the excellent service provided by our team whose focus is on offering a true Home Feeling experience.
ENTERTAINMENT FOR ALL In addition to the large variety of food and beverages offered, there is live entertainment which focuses on the whole family, such as kayaks, boogie board, paddleboard, a Hobie cat, amongst others. We believe in creating communities of families and friends!

INCREDIBLE ROOM DESIGN
• Balcony or terrace
• Minibar stocked daily with refreshing beverages
• Coffee maker
• LED TV
• USB charging ports
• Phone
• Iron and ironing board
• Luxury linens and pillow menu
• Wi-Fi
• Safety deposit box
• Vanity bathroom mirror
• Hairdryer
• Nightly courtesies (Turndown Service)
• Hospitality area for early arrivals or late
departures (subject to availability)

ADDITIONALLY, IN SUITES • Dining room • Living room with a sofa bed IN THE TORRE CAÑADA SUITES • Treadmil

RESTAURANTS
La Brise
Ocean View Live Cuisine: On the top of a cliff lies a beautiful palapa facing the sea, with enchanting views of the beach, of the ocean, and of Riviera Nayarit.
Divum
High Signature Cuisine: This exclusive haute-cuisine restaurant offers signature dinners and fine-dining. (An additional charge applies to the wine pairing menu).
Essence
Local Authentic Gourmet: Local flavors blended exquisitely with many different options for different tastes and nutritional needs.
Insú Sky Lounge
Located on the top of the resort, it offers an exquisite minimalist menu from 3 continents: Asia, Europe, and America, to be savored with the best cocktail from the bar while watching the incredible sunsets of the Riviera Nayarit.
BARS
Insú Sky Lounge
In addition to spectacular views of the bay, you can also watch sports while enjoying your favorite drink.
Blend
Coffee, Beer & Wine: An ocean-view bar where you can enjoy refreshing drinks.
Drops
Infinity pool swim-up bar: This bar is a flagship of our resort by merging the benefits of nature with comfort and first-class service.
The Vent
Cliffside Bar: Enjoy your favorite drink in an oceanfront cliffside bar.

MELANGE WORLD SPA at MARIVAL DISTINCT and at MARIVAL ARMONY
UNIQUE SPA-TREATMENT CABINS PRESENTING NINE CULTURES FROM AROUND THE WORLD Experience a comprehensive and relaxing experience in the only themed spa in the bay. Enjoy exclusive thematic cabins in which the distinctive atmosphere is faithfully reproduced according to the culture from several different countries around the world. It recreates the perfect scenario for each of the treatments ranging from Japan's "Shiatsu Experience" to Italy's "The grape tread" to Bali's "Oil and Bamboo Therapy" without forgetting Mexico's "Agave Experience"... In addition to these unique experiences, Melange World Spa offers a complete menu of services with different facials, massages, therapies and luxury treatments that will leave you feeling renewed.
It also offers manicure and pedicure services in comfortable armchairs, outdoor Jacuzzi, sauna and a high-tech gym at both locations.

WEDDINGS SEAL YOUR UNION IN AN Unforgettable Setting!
For weddings, the venue is everything. Marival Resorts has the best locations to make your dream wedding a reality. Either on the beach, on a cliff or in one of our event spaces, say "I do!" with the peace of mind that our wedding experts and event coordinators will fulfill all your wishes. From decoration and ceremony to music and dinner, everything will be perfect for your special day. Ask about our Wedding, Vow Renewals, and other events Packages. Simply unsurpassed!

GROUPS GIVE THE BEST IMPRESSION AT YOUR Events & Meetings
Marival Emotions and Marival Armony both have a fully-equipped convention center with the maximum capacity of 1,000 attendees, however, for smaller events, it can be divided into 3 independent rooms. We have everything you need to make your events and conventions a success: Presidium tables, floral arrangements, microphones, audio technicians, screens, podiums, parking and much more. Our packages are designed according to your requirements.

CATERING In addition to the facilities and equipment necessary for your convention, event or meeting, Marival Resorts Catering Services will transform you into the best host with delicious food and drinks of the highest quality served at each event. Please your guests with a Coffee Break service or treat them to an exquisite banquet; our catering service will proceed with the outstanding personalized service that distinguishes us.